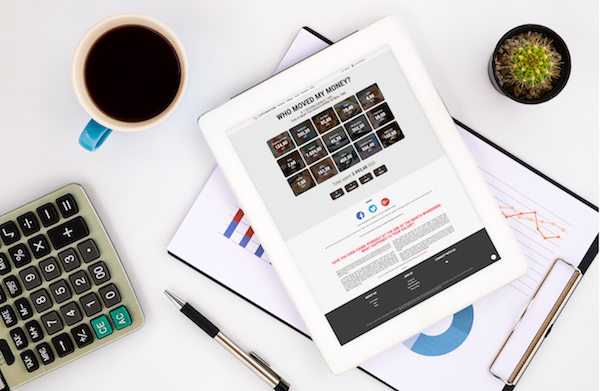 by David Johnson, founder and CEO of TempCFO
You've probably heard it before – the majority of startups fail as soon as they attempt to take off. And although this sounds like nothing but pessimistic nonsense, there are dozens of articles and statistics that actually corroborate it, one of which is an article in FastCompany saying that more than 70 percent of startups fail after a decade. And of the total amount of failed startups, a majority reported finances as the major culprit of their collapse.
Fortunately, your brainchild won't need to suffer the same fate. By learning how to avoid and prepare for financial disasters, your startup will have a higher chance of surviving the first few years of its lifespan, which should be long enough for it to actually take off and start making money. Here are five money management tips to keep in mind to endure the first few years of business and come out ahead:
1. Don't Completely Drain Your Nest Egg.
While it's admirable to put all your trust and faith and go all-in on your business, it's a much smarter and less risky approach to diversify your holdings and have a healthy cushion between your dreams and your rock bottom. Never put all your eggs in one basket. If you drop that basket, then you lose all your eggs. The only thing worse than a failed venture is having to deal with the fact that you lost all your money in it. Give yourself a second chance by drawing up a fallback plan for different scenarios. Leave a small amount of money in your savings account or the IRA.
2. Have Emergency Cash.
The general rule of thumb is to keep a minimum of three months' worth of emergency cash in hand in case you encounter a financial roadblock, such as you losing your full-time job. It can be disastrous and crippling when you lose your main income source. Having emergency cash can cushion the blow and act as a safety net while also giving you peace of mind and a sense of security that you have money to pay rent, food, and other personal expenses. It can be stressful and unproductive to worry about your personal finances while running a startup. It can hurt both areas of your life, which creates even more stress and frustration until it eventually becomes a downward spiral of failures.
3. Streamline Your Accounting.
Accounting is unarguably one of the most essential departments of a successful startup. In fact, according to the Small Business Administration, one-third of startups fail because they fail to give enough attention to their business' financials. Streamline your accounting process by outsourcing it to third-party experts. Nowadays, startups are outsourcing their accounting to reduce costs and to get the best accountants and bookkeepers to manage their financials.
4. Limit Your Spending.
A lot of new startup founders have the habit of spending their cash faster than they are earning it. Whether it's hiring a full staff of employees you don't need yet or running multiple marketing campaigns left and right without any obvious branding objectives, spending cash unwisely can eventually lead to the death of your business. Limit your spending, especially during the first few months of your business, by only hiring essential employees, limiting the loans you apply for, and buying the minimum insurance coverage that's needed. Only once you've secured more funding from investors should you start looking at things like leasing an office space and hiring more people.
5. Pay Yourself.
It's good to reinvest your revenues back to your business to accelerate growth, but the more money you put into your business, the less you have to pay for your personal needs. Keep in mind that while your business is a large asset, your health and wellness are the most important assets you have. Paying yourself a modest salary based only on how much you need can help you keep your personal and business finances in order. You can base your salary on the percentage of profits each year, but if you haven't been in business long enough to have that data, you can always set a tentative salary based on future projections.
Final Thoughts.
Startups are built on ideas by innovative people. But for these entrepreneurial machines to run and keep growing, passion and innovation alone won't cut it. You need an adequate amount of cash to pay for the costs of running the business, from payroll to lead generation. Use the five tips above to avoid any financial disasters that may befall your business and your personal life.
David Johnson is a CPA and holds an MBA from Columbia. Prior to founding TempCFO in 1999, David was a Manager at KPMG and Ernst & Young for six years. In this time, David has financially advised over 4,000 companies including Pinterest, Stripe, and Slack.