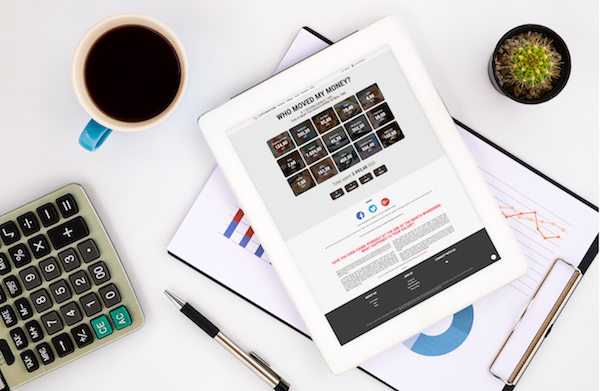 If you are running your own business, invoicing is one of your most important – if not the most important – tasks as a business owner. Proper invoicing, after all, will ensure that you get the money owed to you in good time and without any errors or mistakes. You need to dedicate time and effort to proper invoicing so you can avoid problems such as a lack of cash flow due to late payments, errors with total amounts due, disputes with clients, and so on. With proper invoicing, you can avoid problems with your clients and make sure that your relationship with your clients remains strong and stable.
If you are constantly having difficulties with your invoicing and are wondering where you are going wrong, here are the top five tips for better invoice payments for your business.
1. Pay attention to the most important details.
The most important detail in your invoices is not just the amount that is owed – it also includes your correct contact information. Pay attention to details such as the name of your company, your postal address, your telephone number, your email address, and other pertinent information, and make sure these details can be easily seen on the top portion of the invoice. If you don't have this format, it may be more difficult for your clients to get in touch with you if they have any questions or inquiries about the invoice.
Since you're at it, you should also consider adding your clients' details on the invoice. This helps you make sure that the right client receives the right invoice. Additionally, if the client sees their details on the invoice and they notice that there is wrong information or information which isn't updated, they can let you know about it. This helps you avoid delayed payments as well.
2. Create a good system for tracking your invoices.
Proper invoicing is all about being organized, too. You would want your invoices to be expressly detailed and correct in every way, and if you don't want any delays in payment or if you want to settle potential disputes in a prompt and fair manner, it would be a good idea to create a system for tracking your invoices. You can do this by including an invoice number or reference number for each invoice you send out to your clients. A reference or invoice number also allows you to keep better track of all your invoices and easily find them in your files when necessary. Also, with a proper reference or invoice number, you can easily see if a client's payment is already delayed and you can then take measures to contact them and remind them of their payment.
3. Make sure all particulars are included.
A standard and proper invoice includes a lot of details and particulars, such as the product or service provided, the cost of the unit, the quantity of the unit(s), the price, and other particulars such as taxes or discounts. You want to be as clear as you possibly can about these details; you don't want a client contacting you with a query about the price or quantity of their order just because it isn't included in the invoice; this will only waste yours and your client's time.
4. Regularly update your system for tracking.
Once you have sent out an invoice to a client, you should make it a point to record it in your system for tracking invoices right away. This includes recording the invoice or reference number, the amount of the invoice, the date when the invoice was sent, and other details which may be relevant or necessary. Being organized about this allows you to keep proper track of clients who have already settled their accounts – and clients who have not yet paid. Of course, once a client settles their invoice, you should record this immediately as well.
5. Track delayed payments.
One of the biggest headaches of any business owner today is delayed payments. If payments from clients are delayed, this can seriously affect your cash flow – which can then affect your operations. You wouldn't want your business to run out of available funds just because of delayed payments, but the issue is more common than you may think. Fortunately, in case you run out of funds or need cash for emergencies and other expenses, you can take advantage of small business invoice financing, which allows you to borrow money from a lender against your unpaid invoices. This gives you peace of mind since you know that you have funds when you need them, even if your clients haven't yet settled their payments. Also, with such funding solutions, you can benefit from faster approval processes compared to trying to get a standard loan from a bank or other financial institution.
But even if you avail of funding solutions such as invoice financing or invoice factoring, you should still track delayed payments. You can first try sending an email to your clients about the unpaid invoice, although you have to make sure that your email communication includes the details of the invoice such as the invoice or reference number, the total amount owed, and the date when you sent out the invoice. Once you have emailed a client to remind them about their unpaid invoice, wait a couple of days. If they still haven't settled their invoice or gotten back to you after a few days, it may be time to give them a call.
There's one more tip to make your invoicing tasks much more convenient – you can make use of online invoicing, which sends out automatic invoices to all your clients. This saves you time and a lot of effort since you no longer have to send out your invoices manually. Your business process of invoicing can then become more simplified, and you will be better able to manage your invoices and ensure that late payments are dealt with even before they become a big dilemma.