by Alastair Brown, Chief Technological Officer at BrightHR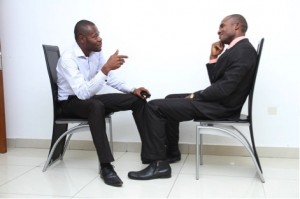 When one of your employees forwards you a friend's resume, they might simply be doing them a favour. Many people go through a time when they're looking to get onto the job ladder. The first rung is the hardest is more than just a guru's aphorism – it's often true.
However, let's say someone applies to your job vacancy -we'll call him Dave. And Dave tells you that your current employee, Heather, encouraged Dave to apply because of the company culture, the rewarding feeling of doing an enjoyable job, and the benefits your business offers… Well, that's very different to Heather simply helping Dave out by asking you to look at his resume.
Paragraph one is your employee helping a friend. Paragraph two is your employee wanting to help their employer by helping their friend.
When employees recommend working for you, it's often because they enjoy their work and the environment. And they value you as a boss.
Why is this relevant?
It's relevant because you hired each of your employees for a reason – skills, experience, personality, work ethic. Their combination of these convinced you to give them a job offer. You were willing to welcome them into your company – the start of an employer-employee trust relationship. If this trust has grown, which it should have if they're still working for you, then what better place to start when you're looking to bring a new employee into the business than by asking your current, trustworthy staff if they know anyone who might fit the role?
Of course, there are other great ways to hire the right people, too. And that's what you're trying to do: hire the right people for your business.
As far as neat aphorisms go again, we all know that we learn from our mistakes, blah blah blah. But once you've got a few mistakes out of the way, cutting your number of bad hires will save your business money and it'll save you time to do what you do best – strengthen your business.
You need to know exactly what you want from an incoming employee.
Have you heard of essential and desirable criteria in the recruitment context? The essentials are the things you won't negotiate on:
A certain amount of industry experience.
Level of education/qualification.
Knowledge of a skill or a role.
The right to work in the country.
That fourth one can't be stressed enough. It might seem unmentionably obvious, but it can happen. And since we're now at the stage of aphorisms being an ironic theme: anything that can happen, will happen.
Desirable criteria are what transform a great hire into a dream hire.
A certain type of personality is a classic example. If you're looking for somebody who is driven and will work hard to finish a project then what better example of this can you find on their resume than the voluntary weekend hours they gave to a local charity?
So step one: know what you want from your employee.
Step two is know exactly what you will expect of that employee once they're hired.
What this means is that your job description needs to be spot on.
Make a list of all the duties the successful candidate will be responsible for and use these to form your job advert. You should then elaborate on these duties when you interview candidates, since it'll give you an indication of a candidate's knowledge and enthusiasm for each duty.
A thorough and honest job description will also deter bad hires. If a job hunter sees that a job comes with duties they're unsure about, or simply don't want involvement with, they usually won't apply.
Step three is to, where possible, always interview an applicant at least twice.
Sometimes it really can be a fluke when somebody impresses you in an interview, and then turns out to be a bad hire. For this to happen in two interviews is unlikely.
Interviewing promising applicants twice also gives you an opportunity to learn more about them. You could purposely divide your questions (questions that should enable you to measure their competence and gauge their personality) into two sections, giving you the material for two interviews. You will also likely come up with additional points to raise in the second interview after you have reflected on the first interview.
It'll also give the candidate the chance to look back on you and the image you give of your business. They can go away and formulate any questions they might have for a second discussion rather than struggling to think of something clever to say on the spot.
Remember, you're being diligent in the interests of your business.
Let's end with one more aphorism: thorough preparation makes its own luck.
Alastair Brown is Chief Technological Officer at BrightHR. Alastair is responsible for driving forward BrightHR's expansion plans and the management of the businesses technological needs. Alastair's career has always been delivery focused and he has extensive experience in transforming businesses through technological and process change.