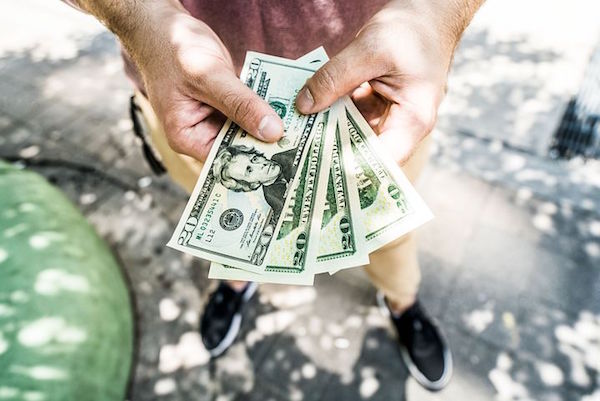 If you're thinking of continuing your education you've probably thought about the cost of tuition. You may be wondering what your options are. There are a few things to consider before taking out a student loan. For instance, see if you qualify for any grants or scholarships with the school you're planning to join. You could also think about your loan options such as public or private.
If you're considering a private loan you'll want to know what the best rates are. You'll want to think about your repayment plan as well when you graduate and which loan option has the best plan.
Grants and Scholarships.
Before thinking about student loans, see if you qualify for free money. Federal grants and scholarships are an excellent source of funding. When you apply to the school of your choice they will want you to get started on your financial aid package immediately. To do this you'll go to FAFSA (Free Application for Student Aid) to create an account and fill out their application. Once you've completed this process and have been approved, your school of choice will tell you what your financial aid package will cover. For scholarship options, you will want to check with your academic financial advisor and see which scholarships you may qualify for.
Public and Private Loans.
Public loans are considered federal loans and if you qualify for a grant or scholarship it should cover whatever is leftover. Federal loans are a good option because they are flexible with repayment plans and you could later qualify for loan forgiveness. However, the interest rates over time can go up if you need to lower your monthly payments.
Private loans can be a good option, and you may be able to find a lender with lower interest rates than what federal offers. However, private lenders may not be as flexible and may require a credit check or cosigner. Private lenders tend to have a fixed interest rate which is nice because you're not guessing payments, while federal loans tend to change yearly as Congress decides on new interest rating.
Private Lending.
Choosing a private lender can be tricky, there are a few things you should consider. Look for a company whose interest rates are the lowest as well as one that will work with you when it comes time for repayment. Find out when the lender expects you to start making payments, whether that is during your school career or right after. Think about your financial future and what you believe you'll be able to afford based off of your future income. Digital lenders like Zolve offer flexible repayment plans and great rewards on credit card for international students and study loans for higher education, and can be a great means of building your credit score in the U.S. Don't settle or feel bullied into choosing a lender. Shop around and make the best decision for you. Be comfortable with your choice.
Tuition and housing costs for college can be stressful to think about but hopefully, you have a better grasp of what you're getting yourself into now. Remember to look for free money first and then consider loan options. It's best if you can use public before private, but if you need private funding remember your options.