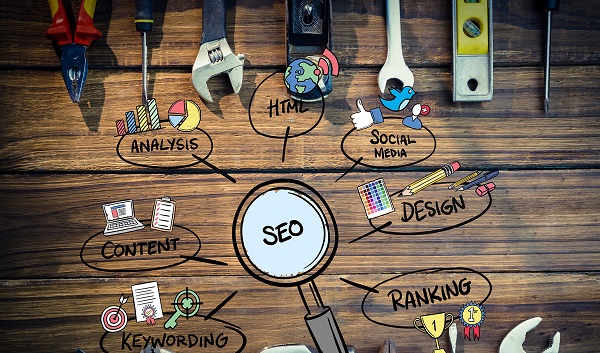 In February 2018, CNBC published news on how Lumentus, a digital communications agency of immense repute, has decided to strengthen its SEO expertise as part of its global expansion plan. It has planned to spend on bringing specialists on board to make a meaningful difference. Every aspect of online marketing, including website designing, mobile application development, SEO and social media marketing have assumed tremendous importance in today's digital marketplace. This is precisely the reason why specialists in web design in Dubai like Nenen provide designs that go hand in hand with powerful SEO strategies.
Reputed website design services in Dubai opine that every aspect of website designing is closely related to online marketing strategies. Here are some of the common mistakes that can hurt SEO and compromise search engine rankings.
1. Skipping the H1 Tag.
Your website can have the most altruistic content, coupled with the best images and graphics. However, without the H1 tag, chances are that it will never be found. The H1 tag is one of the first elements inspected by search engines to figure out what the page is about. You need to have this tag always and include your target keyword in it without fail. An intelligently worded H1 is always the key to higher search engine rankings.
2. Using Media Files and Images that are Too Large.
Including images in your website is one way of making it interesting and attractive. However, it is important to be careful with the size of your media files. Images that are too large can impact the site load speed negatively and in turn result in lower rankings. It is important to understand that prominent search engines reward pages that take less time to load. There are "page speed scan tests" available for checking load time.
3. Using Popups.
Search engines like Google have advised businesses to refrain from using too many popups on their websites, since they are considered to be highly disruptive and responsible for compromising user experience, mostly on mobile devices. Too many popups would, therefore, mean low search engine rankings. It is time for online marketing specialists to reassess popup strategies in order to improve search engine rankings.
4. Embedding Text into an Image.
Embedding text into an image is a bad move for improving search engine rankings. To begin with, search engines may not be able to actually "see" the image in the manner in which the human eye can. Hence, they may not be able to read the text on the image. It is more important to include an H1 and a subheading and some important keywords for improving search engine rankings.
Website design is not about aesthetics alone. Some of the elements included in the designing are key determinants of search engine rankings as well. These have to be specifically taken note of.