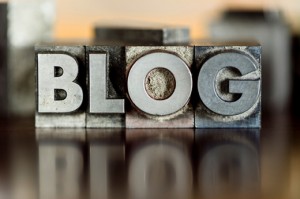 You may have heard of a handful of bloggers who earn five figures a month with their blog. You have a passion for writing and a specific niche, so you should be able to do the same, right?
Wealth and success through publication of a blog aren't out of your reach, but you're probably also aware that this is not as easy a path as everyone would like to believe. A successful blog is a true business that requires time and effort.
High-grossing bloggers work a full-time schedule and understand the ins and outs of the industry. Most important, they launch their blogs with a concrete plan for making money.
If you're starting a blog and aspire to lose your nine-to-five job, follow the five tips for monetization below to help you realize your dream.
1. Affiliate Links.
One of the most popular and easy tactics to implement a monetization strategy is affiliate link programs. This is done by obtaining a link to a specific product or website and including it in your blog.
If a reader makes a purchase through the link you provided, you'll earn a commission off that purchase.
There are many affiliate link programs, but one of the best and most widely used is Amazon Associates. It's easy to sign up and incorporate links, and the proceeds are transferred straight to your bank.
As a general rule, you should only use links to products you honestly believe in. If you're doing this just for the money, sooner or later your readers will catch on, and you'll have an increasingly more difficult time persuading anyone to make a purchase through your affiliate links.
2. Online Courses.
Online courses perform well in the blogosphere. People understand the value of education, and they're willing to pay for it. You could offer courses on starting a successful blog (if you've figured that out) or something more specific to your niche.
Say you're a blogger who specializes in income real estate. You can offer classes on practical issues like maximizing the value of your properties, establishing funding, or flipping houses. You could also focus on the marketing side of things with topics like how to start a blog when you're a landlord, how to advertise your rental properties, and utilizing social media.
The options are plentiful for bloggers who have specific talents. If you can develop a useful online course, you may be able to bring in a little extra cash with that.
3. Advertising.
Selling ad space on your website another popular method for making money. You can use CPC/PPC (cost per click or pay per click) ads, which usually consist of banners that appear in a sidebar or your content. You get a commission every time someone clicks on an ad.
There are also CPM (cost per 1,000 impressions) ads, which pay you a fixed dollar amount depending on how many people see the ad. These aren't the only two advertising options, but they're among the most popular and effective ways to generate income through advertising.
You can learn more about advertising options and find advertisers on platforms such as Google AdSense. It's a network designed to connect businesses and bloggers, and it's one of the easiest ways to get advertising started on your blog.
4. Sponsored Posts.
Advertising is a good way to make passive income, but you don't get to exercise much control over the content. That can be annoying or offensive to your customers; plus, the visitors who are tech-savvy enough to use ad blockers won't even see the ads.
Sponsored posts are an appealing alternative. Rather than publish an advertisement on your blog, a company will ask you to write a blog post that promotes its product. This is a great way to make a little quick cash, especially if you land a continuing commission based on the number of views you attract.
Be careful with sponsored posts, though. You need to follow all the laws about disclosures and comply with the FTC's Endorsement Guides. Also, you should only write about products you believe in and that relate to your niche, otherwise you may alienate your most loyal readers.
5. Sell Products.
A blog makes a great retail platform if you're interested in designing products and handling inventory. Online shopping is a steadily growing activity, so if you can offer unique, trendy items that your followers love, you shouldn't have a problem making money that way.
If you'd like to make money from selling products, but don't want to have to manage inventory, you might try using Merch by Amazon. There, you can have your designs printed on such items as T-shirts, coffee mugs, blankets, and more.
Merch handles the transactions, manufactures the product, and ships it — all for a nominal fee. This removes the responsibility for the inventory and keeps your time available for other pursuits.
The above list comprises the most common ways to monetize a blog, but these aren't the only strategies. Research the matter further if you're interested in other potential strategies, and focus on writing a great blog to entertain and add value for your followers.