by Jessica Thiefels, owner of Honest Body Fitness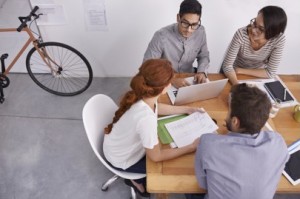 Hiring your first employee is exciting and time-consuming. Not only do you have to monitor your job postings and the responses that come in, but you need to find time for interviews and phone calls too.
Still, there's more — from legal requirements to onboarding, keep these steps in mind as you hire your first employee. When you get it right the first time, you avoid any potential issues or legal fines in the future.
Know the Legalities First and Foremost.
Get the legal logistics worked out before hiring anyone — this will save you from potentially costly mistakes and fines in the future. According to NOLO, there are a number of steps you need to take to be legally prepared for a new employee, including:
Obtain an EIN (employee identification number) and register with your state's labor department.
Get workers' compensation (more about that below).
Set up a payroll system to withhold taxes and have new employees fill out the proper forms, which will depend on their employment classification.
Report new employee to your state's new hire reporting agency and post required notices in the office.
From there, you need to remember to file the correct paperwork each year (IRS Form 940), adopt workplace safety measures, and create an employee handbook. Don't forget to set up personnel files and employee benefits, if you plan to offer any.
Consider the Total Cost.
When you hire an employee, you don't just take on the cost of their salary. You'll also be paying a wide range of taxes for that employee as well. According to Quickbooks, these tax costs include:
Social security tax
Medicare tax
Federal unemployment tax
State unemployment tax
You'll also need to purchase workers compensation insurance as soon as someone is on payroll, even if you work in a basic office space that's safe and secure. Why? Because it's required by law. While it may seem like a burden, this insurance is helpful to your business in many ways, covering medical, temporary or permanent disability, and more—all of which could cost a lot more if you weren't protected.
The key is knowing what workers' comp protection you need, which depends upon a variaty of factors, including industry, location of your business and working conditions. Check out this workers' compensation breakdown by industry, which can provide more guidance.
Hire for Passion.
Your business is a living organism that's constantly evolving and growing with the industry and customer needs. As such, employees must exemplify the same characteristics, being able to grow with the business, wearing different hats as new tasks or priorities come up.
When an employee is passionate about what you do, they'll advocate for your business, work harder, and likely remain loyal. For them, this is more than a job; it fulfills them because they believe in it.
Dan Finnigan, CEO of Jobvite, explains that passionate employees look at work and the challenges they face differently: "That's why passion is a vital asset to any company, more important than how many years of schooling or experience someone has. Passionate employees don't approach obstacles as burdens, but rather as interesting problems to solve on the path toward achieving goals."
Design an Onboarding Process.
Even if you're just a 2- or 3-person team, your new employee will need to be onboarded. A great onboarding program makes employees feel welcome, helps them get to know the business, and gives them guidance for the first few days on the job. Every onboarding process is different, but should include:
All information for getting started, including usernames and passwords for email and online tools.
Introductions to current employees and a chance to get to know one another, like at a group lunch or with one-on-one meetings.
Outline of tasks for the first few days, along with helpful resources and suggested reading.
You can also include initial deadlines and milestones if you want to create a more personalized experience.
Work With an HR Consultant.
If you're already overwhelmed with work — which is likely true if this is your first employee — it may be wise to work with an HR consultant. Though this is another expense, the HR professional will be able to get the entire process in place for you, making sure all the legal and insurance measures are taken care of. This gives you peace of mind and keeps your business safe from any potential legal issues in the future.
Another thing you can outsource is the background checks of eligible candidates. Obtaining criminal record reports take time and resources that you may not have. The next best option is to hire a reliable third-party background checker that will provide results or reports in less than a day. This will save you much time, labor, and money and allow the hiring process to move more swiftly.
Are You Ready to Hire?
You may be thinking: "Wow, that's a lot, are we really ready to bring someone on?" Nathaniel Koloc, co-founder and CEO of ReWork suggests that hiring someone as soon as you can is a wise choice, despite the work and financial costs:
"Hire someone as soon as you know that you need them and can afford them, even if it's tight at first. The extra oomph that another person gives in brainpower, creativity, and sheer legwork is totally worth it. Things that would otherwise take you weeks will be doable in days. Entire work streams will disappear from your to-do list."
If you're ready to take your business to the next level, use these steps to make sure you get it right. With everything taken care of, you can focus on making your new employee a part of your company family.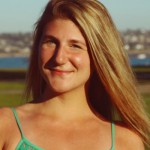 Jessica Thiefels, owner of Honest Body Fitness, has been writing and editing for more than 10 years and spent the last six years in marketing. She recently stepped down from a senior marketing position to focus on growing her own startup and consulting for small businesses. She's worked for businesses both big and small, including a 12-person education startup and well-known organizations like Business.com and Active.com. Follow her on Twitter @Jlsander07 and connect LinkedIn.