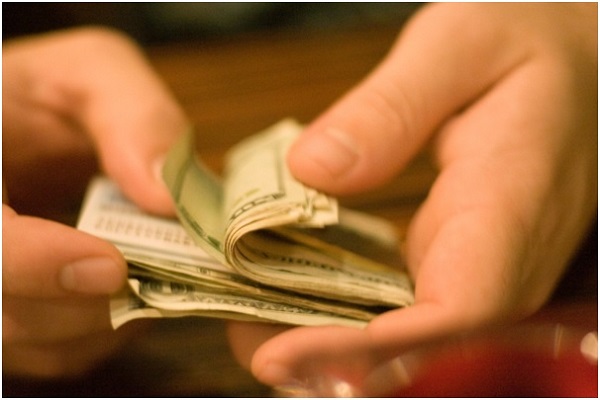 Starting a new business can be both an exciting and stressful time and something that may take up a considerable amount of resources to get off the ground. In many cases, there will be a time where you will use your own money to get things going, and in some cases, you'll need to put in some extra during the initial stages of trading.
Using personal funds can offer you greater freedoms when it comes to running a business, and it may be your only option if you are starting out if traditional lenders will not assist with appropriate funding. There are many ways in which you can finance a flourishing idea, and some may be riskier than others.
Take a look how to finance your goals from personal funds.
Looking at long-term goals.
If you're considering using personal money as start-up funds or you are also putting some aside to run the business, it is always best to set out your long-term goals to ensure these funds are used efficiently. Although it can be the most cost-effective way to get an idea running, you might not have enough funds in the long run to sustain healthy business growth. At this point, income will start to help, but during the initial stages of business development, there may be a need to use other finance sources to sustain your business.
Types of personal funding.
Using personal money has several meanings. The most obvious, it that you use personal savings to cover the funding you need. This type of initial funding for your business, of course, comes with no additional costs for using the money. However, there is no guarantee of a return especially if things start to take a turn for the worse. There are also a few other types of funding available that is considered private or personal finance to run a business. One of these is to get a loan. This is different to a business loan, as you are personally responsible for the debt incurred and will need to pay it back, just like you would if you were using it for buying a new car or booking your next holiday. There are many forms of longer-term personal loans or Microcreditos that can assist every day running of the business. Another idea is to borrow money from family and friends. Borrowing privately is another way that you can finance a business idea, and this option offers low or no additional costs for borrowing. This type of funding should be viewed the same as any other arrangement, as late payments and difficulty in settling the loan could result in difficult relationships with people close to you. However, if you feel that this strategy could work for you, then it may be a viable option.
Although using credit cards is not considered to be a good long-term option for new businesses, credit cards do come in handy when you need money quickly. They can also be expensive, especially if you are building money on them and are struggling to pay it back. Interest will be piled on and is sometimes difficult to pay back if you lack the funds. Another quick way to make some money is to sell personal possessions. type of funding isn't one that should be taken lightly as if you're thinking of selling your worldly goods, you need to have a solid plan in place in case things fail. In some cases, people have decided to sell their more considerable assets such as cars and property to fund their idea, but it should be considered very carefully, as you may lose a great deal more if things were to go south.
If you decide to use personal funds in any of the ways described above, there are some distinct advantages and disadvantages of self-financing, and here are some of the leading insights.
Pros of self-financing.
When you start a business, knowing precisely what funds you have available is key to determining what can be spent where. There are various main advantages that you'll experience from using your own money. As you haven't borrowed from the main lenders, you'll have more control over what and how your money is spent as you haven't borrowed from the main lenders. Personal funds will mean you do not have to hand any part of your business over to third parties. This, in turn, will mean you also retain 100% of the profits to pay yourself back or put straight back into the business. Further, if you are using your own money, you'll consider how it is spent and how much you have for each area of the business. If this personal money is also being used as a means to live as well as run the company, it will also provide some context about how much you spend personally on everyday living expenses.
Cons of self-financing.
As with all types of finance, there will be some downsides to using your own cash to start and run a business. Ultimately one of the most significant downsides to personal financing is that if your business faces failure, you risk losing everything. This, in short, might just be money, but if you have sold assets to fund the idea, you will have lost these during the process. Further, if money is tight and you are working every hour trying to make a business work, this can start to affect family and personal relationships. Ensuring you have backups funds or the chance to take a break will help to appease this situation if it becomes a problem. Starting a business is usually a collaborative process, but if you have used your own funds, then you will not have opened up your network to other professionals or investors that could help build your connections. This type of funding can lead to a lonely business model, and you'll have to find the time to network and develop contacts yourself.
Personal funding options are still a popular way to start and run a business, but this type of cash injection should be considered carefully to see whether it is right for your business plans.