by Maria E. Meyers and Kate Pope Hodel, co-authors of "Beyond Collisions: How to Build Your Entrepreneurial Infrastructure"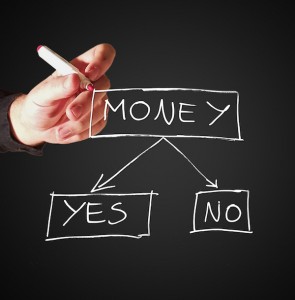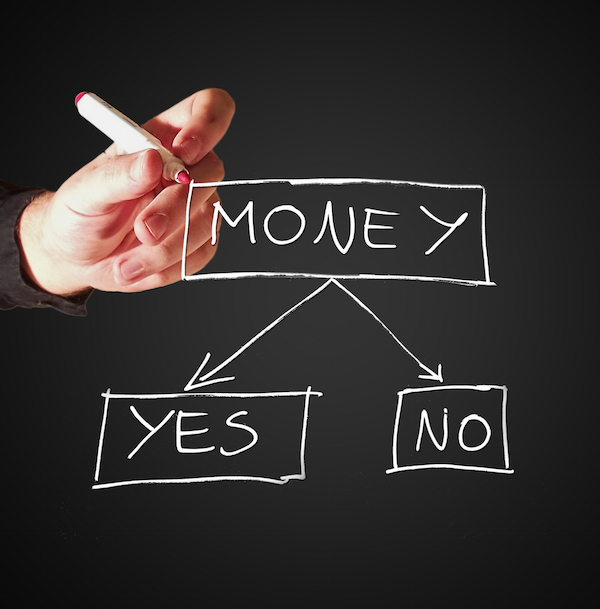 How does a community find funding to support building and encouraging an entrepreneurial infrastructure? The connections and collaborations don't happen by chance. Someone needs to wake up every morning and care about the network.
Funding is very straight forward:
You have to have a problem.
You have to have the data that proves you have the problem.
You need to come up with a viable solution that people believe will solve the problem.
You need to involve partners.
You need to have match dollars to prove the partners are really in it.
And you need to be able to tell a clear story that will drive results.
Once you get the funding, it's critical that you execute and show defined results. Success begets success. Getting funding and being successful attracts more funding.
Here are five keys to funding for entrepreneurial support:
1. Ask for Enough Funding.
Few companies are 100 percent fully sustainable in three years. If you are thinking about launching a new project, you should consider getting at least three years' runway so you can make it sustainable. Make sure you have a well-defined gap you are going to fill. The only way a project will be sustainable is if you are filling a gap. It's the same as a new company going into a market. If a new company doesn't meet the needs of the market, it isn't going to be sustainable. It's the same with a new program.
Why are partnerships important? Because when you get turned down by a potential funder, you want them to understand they're not just turning down your organization, but they are turning down your entire community. It will make it very hard for them to turn you down. Think about your funding request as a business plan. We're seeing more funders looking for this type of submissions for grants. Funders want to know who's going to manage the project, what do the financials look like, what's the  product, how does it fit the market, what are you trying to accomplish and what the results will be. Many funders have taken a return on investment approach to their grant making.
2. Find the Right Funder.
People buy from people they have a relationship with, so engage with potential funders before you ask for assistance. You need to understand from the funder what's in it for the funder. What is the funder trying to accomplish? How can you help funders hit their goals and make the funders look good? Some funders fund certain things and not others. Don't waste your time going to the wrong funders. Understand their passion, what is it they're trying to accomplish to fulfill their mission, how what you do fits with  that. This suggests that you are talking to funders, getting to know them and their mission, long before you make an ask. Many traditional funding sources are reluctant to fund underlying operations. They tend to be more interested in programs and projects.
In the past, chambers of commerce have stepped up with support. With the changing nature of federal, state and local funding, many economic development organizations are looking to philanthropy to support their efforts.
3. Approach Foundations.
The International Economic Development Council (IEDC) published an excellent report in 2016 on philanthropic organizations as potential partners and funding sources for economic development.
Local corporations are often a good source of funding. Most corporations have two areas from which they can pull funding: a community relations budget and a marketing budget. If you are able to build a large audience for what you are doing, you may be able to appeal to the marketing arm of the organization.
4. Try Federal Grants.
Federal grants offer opportunities for specific programs. The U.S. Department of Commerce through the Economic Development Administration has funded several initiatives to encourage entrepreneurship and innovation. In rural communities, the Department of Agriculture also can be a resource.
At the federal level, many of the opportunities focus on jobs, distressed communities and the disadvantaged. Recently there seems to be a preference for partnerships and grant requests that include multiple players and collaborations. Go to www.grants.gov for current funding opportunities.
5. Tap into Individuals.
Don't discount asking individuals for support. According to Giving USA, in 2015 individuals accounted for 71 percent of charitable giving in the United States. Peter Frumkin, in the book Strategic Giving: The Art and Science of Philanthropy, cites five factors that encourage people to donate: change, innovation, equity, pluralism and self-expression. It's not too hard to tie those values to support for entrepreneurship. Maybe your community has a few successful entrepreneurs who are ready to give back.
Tip: Help funders see the results. You have to understand and set realistic expectations. You have to be realistic about solving the problem or closing the gap. Before you even submit a funding request, you should know companies that are going to take advantage of the program and be successful because of your initiative. You should see the benefits before you ever ask for the money.
Maria E. Meyers is the founder of SourceLink and KCSourceLink and Kate Pope Hodel is project director at KCSourcelink who has successfully launched the SourceLink model in many cities across the country. SourceLink has consulted with more than 100 different organizations on building entrepreneurial infrastructure, providing research, goal-setting support and evidence-based best practices. Together, they authored"Beyond Collisions: How to Build Your Entrepreneurial Infrastructure"
.