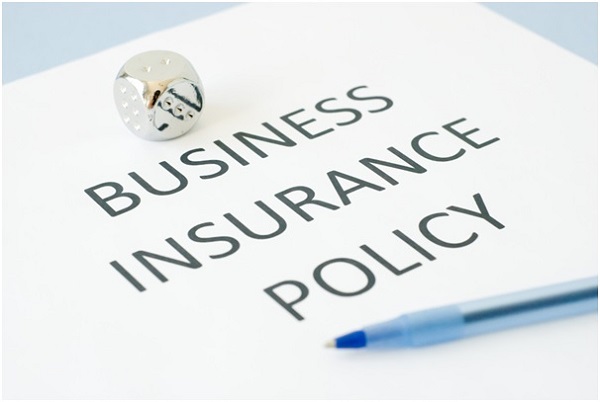 Small businesses are always at-risk of being sued. A failure in the supply chain can lead to a product liability lawsuit which holds everyone accountable: manufacturers, suppliers and retailers.
Protecting a small business from legal issues requires two things: an understanding of what insurance is required and ensuring that a policy has been taken out.
Package insurance products together, discuss your options with a representative for an insurance company and sleep well at night knowing your business is aptly protected. Some of the many insurance types offered are:
Commercial General Liability Insurance.
A commercial general liability policy will protect businesses from any injury or property damage claims that are a result from: business operations, business services or employees. Policies will cover bodily injury, medical payments, personal injury claims and advertising injury, too.
Property Insurance.
Business owners need to have property insurance even when leasing space. This cover will protect the business and its inventory from fire or theft. Property insurance will also offer coverage for signage and equipment, but it will often not include damage as a result of natural disasters.
Home-Based.
Small businesses that operate out of the owner's home are often the victim of insurance disputes. The issue is that your home's policies aren't designed to protect a business entity. If you had a house fire that destroyed all of your inventory, this can lead to a total loss. An insurance agent is the best expert to ask on how you can properly protect your home-based business.
Product Liability Insurance.
Businesses that manufacturer or sell products on the mass market will want to obtain product liability insurance. All links in the supply chain can be held liable for product liability issues. Policies can be crafted specifically for a product to ensure that if a lawsuit occurs, a business will be able to withstand the financial ramifications that follow.
Auto Insurance.
If you have a commercial vehicle that is owned by the business or vital to the business' operation, commercial auto insurance is a must-have. The insurance will ensure that the vehicle is covered in the event of an accident. Most personal policies will not extend to commercial vehicles. A commercial policy will cover property damage and bodily injury. Customizations to the policy's terms can also be requested, such as payments to replace a vehicle or pay for rental vehicles while the vehicle is being repaired.
It's worth mentioning that not all  businesses can purchase commercial auto insurance. Sales, consulting, real estate, and other industries don't always fall under the commercial auto umbrella, even though you're using your car for work. Regardless, if you have a personal or commercial policy, it's imperative that you have proper auto insurance coverage if you're a business owner. One accident or mishap could put your business finances in jeopardy. Compare auto insurance policies to get the best rate while springing for the highest coverage you can get.
Workers Compensation Insurance.
Workers compensation insurance is required in most states when a business has employees. Some states do not require insurance at all. Workers' compensation protects employees that have been injured while at work. Insurance will cover medical care and lost wages for employees injured while on-the-job.
Business Interruption Insurance.
If an interruption occurs during the course of business, this will negatively impact a business' operations. Lost income can lead to a business having to shutter its doors. Business interruption insurance protects a business from unexpected interruptions ensuring that the business' loss of income doesn't lead to a business closing its doors.
These are some of the many different types of insurance a business can and should consider to protect their business from hefty lawsuits and legal battles.