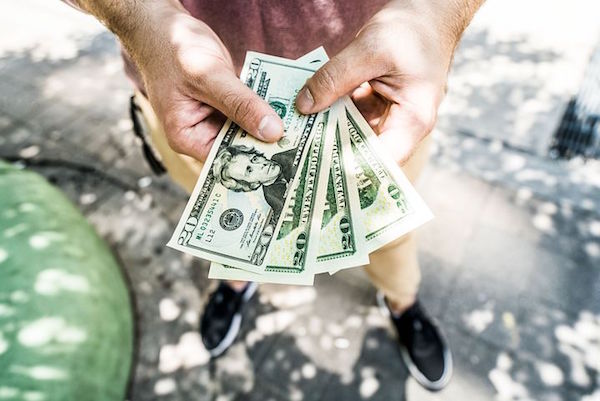 Entrepreneurship is gradually becoming a big deal in the global economic landscape as more and more young people leave traditional employments to set out on their own. The Internet, ecommerce, innovative technologies, and a ready pool of investors is causing the startup ecosystem to thrive across diverse industries.
However, the journey from ideation to building a thriving business is bedeviled with many pitfalls. One of the biggest dangers that young people face on their entrepreneurial journey is the possibility that they will run out of money before their startup has had a chance to survive. This post provides 5 insights on how you can make some money on the side if you are building a business but are worried about how you'll survive until the business survives.
Keep your day job and build your business at night.
We understand that you want to be your own boss, build a business, and create innovative products that will save the world; however, you might not be able to save yourself if you can't put food on the table. Hence, you may want to consider keeping your day job as a guaranteed way to keep some cash flowing while you concentrate on building your business at night and on weekends.
What if you hate your job? Even better – your frustrations with your day job will serve as a motivator that will propel you to build your business faster, up to the point where you can fire your boss.
Work part-time and cut down living expenses.
If your startup requires huge time commitments, it might not be feasible to juggle a job in the day and the startup at night. Some startups require lots of brainstorming sessions, networking, marketing, writing code, and product development in a race against time to be the first to the market.
A part-time job where you clock in a few hours each day or where you show up a couple of days each week could be a lifesaver. However, you'll need to prune your personal expenses to the barest minimum because you'll only be earning just enough money to get by.
Make your money work for you in the financial markets.
If you understand how the financial markets work, you can find it much easier to build a startup without necessarily keeping a day job by trading in the financial markets. Being a day trader doesn't only require that you take some minutes to set up the trades, create stop/limit loss orders, and check on the market periodically to see how your portfolio is faring.
Rogelio Mckinney, a trader at Wilkins Finance submits that "traders don't need to be glued to the front of a computer screen to access Wall Street, nearly all trading platforms now have a mobile app through which you can run the whole gamut of trading activities at your convenience."
Freelance on the side if you have outsourceable skills.
If you have digital skills such as programming, SEO, social media management, product testing, or graphics design skills, you can actually raise money to support your lifestyle by freelancing. Freelancing allows you to work on your own terms and at your own pace, because you get to agree on deliverables with your clients. Freelancing also helps you to connect with people who could become beta-testers, customers, or investors in your startup down the road. However, you'll need to be careful not to be carried away by the freelancing lifestyle such that you forget your startup.
Rent out your crib or car.
If you have a spare room or a car, you can make some money on the side by renting out the room or your car. AirBnB is a great place to list your spare room, and you can even list your very own room on days that you are buried in work in the garage or out chasing investors in the next city. However, you need to be sure that you are not violating your tenancy agreements by listing the property. You can find a friend who will use your car for Uber runs or you could pick up Uber passengers yourself while running errands with your car.