by Dustin Pfluger, Partner at BKM Sowan Horan, LLP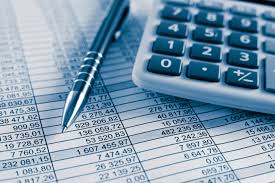 Developing profitable products and services constitutes a major part of starting a business. However, other aspects such as forecasting and accounting are equally as important in ensuring that a business continues to grow. These tasks may seem secondary and overwhelming when starting out but the output from these activities serve as key indicators of the health of the business.
How to Properly Manage Your Online Business Finances Right from the Start.
Paying attention to accounting processes right from the start is key to avoiding tax troubles and unforeseen cash problems in the future. In the case of online businesses, the tendency to go off the books and to mix personal and business accounts are high. If you wish to properly manage your online business finances, here are tips from experienced CPAs with ecommerce firms as clients:
1. Be familiar with sales tax.
How much tax should you charge your customers on the checkout page? It is crucial to know the sales tax laws bounding your state and city, otherwise, this will lead to incurring losses when you pay your tax dues. Find out the sales tax rate in your state and know the regulations (eg. your state requires origin-based or destination-based sales tax). Depending on the regulations, you can then plan the manner of charging taxes to your customers.
If you need help in understanding the laws, get an accounting firm that specializes in online businesses and are well versed in both national and state tax laws.
2. Use online bookkeeping software.
When you are starting out, it can be tempting to just use a simple spreadsheet application to keep track of sales, income, and expenses. However, once the transactions increase as your business grows, spreadsheet applications become difficult to manage, presents higher chances for human error, and offers no reliable data backup.
Since you are running an online business and all your invoices are generated online, consider exploring online accounting software options available for your business. Most cloud accounting services are cheaper compared to traditional accounting systems and are more secure, reliable, convenient, and easy to use. Online bookkeeping systems will also help your accountants file your income statements and tax reports.
3. Get help from the experts.
Getting an accounting firm to help you manage and track finances from day one is a certain way to ensure that your business will run smoothly. For example, you can consult with them to help you set up a payroll system, look into tax exemptions, and teach you and your staff the best practices for recording daily cash flow.
When choosing an accountant or a firm, remember, ask for their credentials and confirm if they have other ecommerce businesses as clients.
Dustin Pfluger, partner at BKM Sowan Horan, LLP, has over 13 years of public accounting experience with both regional and national accounting firms focused on providing assurance and consulting services to both private and public companies in a variety of industries. He joined BKM to contribute his knowledge of financial services, mortgage banking, and real estate to the firm's team.