XYO Network: How Blockchain Is Navigating Location Tracking Into The Future
Posted by admin on 3/09/18 • Categorized as Others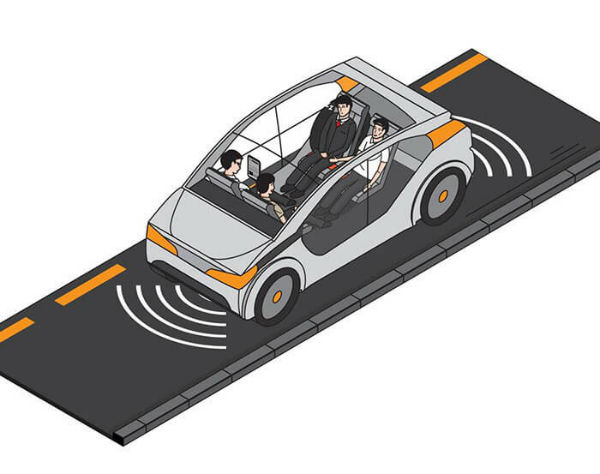 From flying drones to autonomous vehicles that can navigate a shipment to your door within an hour of clicking "Buy!" — the future of eCommerce is looking pretty flash. …or at least it does up to that final, awkward step of the fulfillment cycle when your order is just waiting there, exposed to the world until you take physical possession of it.
Ask one of the 11 million homeowners that had a package stolen last year, or any of the countless others who've opened their mailboxes anticipating a parcel only to find a missed-delivery pink slip from the USPS. eCommerce might be impressively high-tech, but the tracking and verification methods that are its backbone are in desperate need of an upgrade.
That's where a new company called XYO Network steps in. The company which is known for making hardware tracking devices has fused its expertise in findables with the blockchain to develop a groundbreaking method of location data confirmation. By engineering a decentralized network that builds a consensus from the data of all the physical IoT devices and technology that currently surround us, the company has created a location tracking system that is incredibly precise and secure.
What all that means for eCommerce is that in the very near future, lost or undelivered packages will soon be Back-In-My-Day yarns Gen Y-ers spin for their grandkids.
While current solutions for tracking a shipment range from signing for it through its delivery stages to securing it in public lockers, they are clunky and riddled with vulnerabilities for theft, fraud and human error. There's a reason you'd trust a roll of toilet paper to be left at your front door but wouldn't do the same for higher priced Amazon purchases like a $142,539.99 signed Babe Ruth baseball, or that $118,600 Lladro chandelier. That's because the very best delivery tracking options eCommerce currently offers use humans and GPS to verify an order is where it says it is.
The same GPS technology that University of Texas students were able to spoof back in 2012 in order to force land a military drone, is now easy enough for your neighbor's twelve year old to tamper with in order to level up his Snorlax on Pokemon Go. Of course, Niantic tried to stop such cheating, devoting months of effort diligently programing an update, only to discover the internet was able to find a work around in less than an hour.
The problem isn't that multimillion dollar gaming companies or the United States government lack the talent to create robust code. The problem is GPS. And this gets to the heart of the much larger issue that XYO Network solves concerning the nuts and bolts of location verification: How do you prove that something really is where it claims to be? Packages get stolen from doorsteps, but there are also tons that mysteriously disappear in transit, or are delivered to a customer who claims he never got it.
Today most delivery disputes lack sufficient tracking data to get resolved, instead relying on word of mouth. In this "false news" era where even the highest political figures are brazen enough to lie about something as clearly obvious and documented as crowd size, that doesn't count for much.
But now, with the Precambrian explosion of technological devices available, there's another conversation that can take place. Doorbells, cars, lightbulbs, phones, and all other smart gadgets abound can babble their 001101s through wifi, Bluetooth and something like an RFID embedded packing tape, transitioning the immutable digital proofs of the cryptocurrency world into the physical world of coordinate verification.
Whereas before packages were tracked by humans with scanners marking them as tardy or absent along the route, now they can be automatically accounted for in granular detail up until a buyer brings it through his door, triggering a smart contract payment to be released to the seller.
If this sounds like it can be used for a slew of applications other than eCommerce, that's because it can. With the rise of self-driving vehicles, smart cities, and countless other location reliant innovations the XYO Network hopes to transform the real world into a programmable API.
Like it or not, most of our lives are already in the hands of digital algorithms. Now, thanks to companies like XYO, now we can have a more objective and truthful vantage point of where we, and everything else, stand.

Young Upstarts is a business and technology blog that champions new ideas, innovation and entrepreneurship. It focuses on highlighting young people and small businesses, celebrating their vision and role in changing the world with their ideas, products and services.
Tagged as: blockchain technology, e-commerce, location tracking, navigation