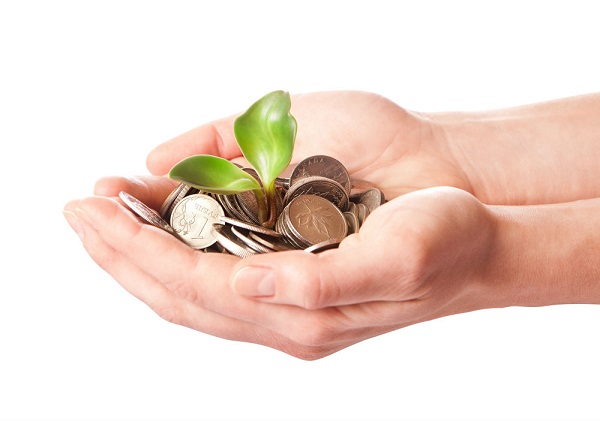 It's helpful to think about a startup as a ball sitting on a piece of flat ground at the top of a hill. While there's a lot of potential energy in the ball, it needs a nudge from an external force in order to move. And once it moves, everything else starts to fall into place.
For startups, that nudge often comes in the form of cash. And since most business founders don't have a ton of extra money waiting to be used, it typically has to come from an external source.
When it comes to funding your business with external resources, there are lots of options to choose from. The purpose of this article is to help you better understand each of the major options you have. By reviewing the pros and cons and understanding the advantages and restrictions you would face, you can make a smart choice that gives your fledgling startup the best chance of thriving.
1. Traditional Bank Loans. 
It might not be sexy, but your first option is to go the route of a traditional small business loan from a local bank or credit union. The advantages of working with a traditional bank are that they're located in your community and you can actually walk in the door and speak with someone face to face.
The downside of a traditional bank loan is that the process is lengthy, time-consuming, and meticulous. Not only do you have to meet their strict requirements from a credit approval perspective, but you also need a detailed business plan explaining how the money will be used and how you expect to benefit. If there's any uncertainty, you'll probably be denied.
2. Online Lending.
As entrepreneurs have become increasingly frustrated with the cumbersome approval process that banks typically require, online lending options have become more attractive.
With an online lender, it's possible to receive a sizeable small business loan without having to meet all the strict requirements that a brick and mortar bank or credit union requires. However, you need to pay careful attention to the lenders you work with.
There are dozens of online lenders in today's marketplace, but only a few are worth your serious consideration. Five of the best online lenders are Lendio, Kabbage, FundBox, LendingTree, and Torro. 
3. Venture Capitalists and Angel Investors. 
With the previous two options, you're going to have to pay back the loan plus interest. Another option is to work with funding partners who don't require you to pay back the loan, but rather take a portion of your company's equity.
If you're also interested in getting business advice and strategic help, you may consider working with a venture capitalist or angel investor. A venture capitalist usually wants to work with more established businesses and generally requires a seat on the board. An angel investor is more likely to invest in an early-stage startup and may or may not be hands on.
4. Hard Money Lenders. 
Finally, there are what people in the finance industry call "hard money lenders." A hard money lender is simply an individual (or private investment group) who lends money with interest. The benefit of working with a hard money lender is that the individual sets his own terms and rarely cares about things like credit scores. While the interest rate is generally pretty high, these loans tend to be highly convenient.
Do Your Due Diligence.
Now that you have a cursory understanding of some different funding options your startup may have, it's time to roll up your sleeves and dig in. The more you research these opportunities and conduct thorough due diligence, the smarter and more precise your decision making will be.