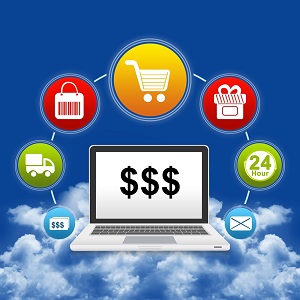 What's better than your own online shop to sell different goodies? Correct! An entire ecommerce marketplace that vendors use as an umbrella to sell all the stuff on their own! More easily said than done, of course. Aside from attracting all the interest from the sellers and customers, one thing you have to do perfectly well is setting up the platform.
It's true that creating your own multivendor marketplace from scratch is a handful. Luckily, today, you don't have to do every little thing on your own. The business is full of third-party solutions to get any kind of ecommerce website running. Each one differing from the other with distinct area of application as is proven in the piece on Shopify vs nopCommerce which outlines some of the capabilities that these platforms have to establish multi vendor stores.
Let's take a look at choosing the right CMS platform to create a multi vendor marketplace that you need.
Outlining the UX/UI Requirements.
First of all, what makes a marketplace distinct from the one-seller market itself? It's the fact that there are many vendors competing with each other to win the buyer's loyalty. For this reason, sellers have to keep up the good work in terms of quality and profitability. It's true that vendors might even have the same suppliers but the price deviation, the amount and nature of feedback are key to which one is preferred over the rest. For this reason, you will have to create a website where all these things are neatly organized.
One of the first aspects you have to put in top priority for your future design is creating the best possible usability. When choosing a pre-made marketplace CMS, you should make sure that it has an exceedingly smooth onboarding for both buyers and sellers. Not cater only to the buyers for more trading volume while ignoring the vendors. The general idea boils down to a few key aspects.
The best marketplace platform for your case should be good at providing vendors with all the required capabilities and not just serving the buyers. Your ecommerce CMS should organize communication between you and the participants, so that you are able to quickly work out their queries. This includes a thought out system for arbitrage in case one of the sides fails to meet the agreed expectations. When things begin to get out of hand you need to quickly notice and intervene before disputes escalate.
You should be careful not to get stuck with a bunch of features that undermine your work, and so it is highly recommended that you get acquainted with the package and elements that make the most significance for your shop.
To give you an example of what to keep an eye out for, here are few overviews of the more popular solutions for ecommerce multivendor platforms.
Magento + Marketplace.
Developed by Webkul, the Marketplace extension is also available for Shopify and WordPress but the Magento version is notably more fleshed out than the rest which is why it's our pick.
Vendors sign up via front end, no deviations here. After the approval they get onboard. As for the layout of their cabinet – it has some excessive detail and so it is a bit less user-friendly. Especially, when trying to set up a bigger number of item lists.
The displayed vendor profile pages, on the other hand, are quite robust useful information showing social media widgets, descriptions and client reviews. The default search functions are quite good fresh-out-of-the-box as users have much power to filter the results.
Reviewing is both applicable to vendors and individual items with each piece of feedback approved by you prior to being published.
Commission options include global rates as well the individual for each vendor with separate easy-to-manage dashboard.
All in all, the Marketplace extension will cost you $349. As for Magento, the price will strongly depend on whether you will need a free open-source version or go for a more equipped iteration that you can have for an additional price.
As for the major downsides, Magento is quite resource-intensive. It will provide you with everything you need but under the weight of huge traffic volumes, the time for server response will suffer. This can be quite significant as even a tiny delay will, in fact, be the source of frustration causing your shoppers to bounce away.
WordPress with Custom Themes.
Making your ecommerce happen through WordPress is quite viable. It packs enough versatility to let you set up your own multiple-vendor store without forcing you to develop an entire website from top to bottom.
WooCommerce and WC Vendors for WordPress.
WC Vendors is but one of many plugins out there, but what makes it stand out is that it's well supported and comes with a free version in addition to the paid one. It's well integrated with WooCommerce and has the ability to combine a huge number of third-party extensions. This combo works well with both digital and physical item trading.
Vendors get onboard via a simple form and use front-end cabinet to work with their products. Adding items is pretty much streamlined as it always is with WooCommerce. Personal vendor pages have logos, social widgets and product lists thanks to WC Vendors. WooCommerce also provides extensions for additional search features like enhanced filtering. Reviewing is, of course, possible and each review adds up to the general score the specific vendor has.
As for commissions, WC Vendors has a great variety of options. You can charge flat percentage, add fee to it or only charge fee. Stripe allows to do quick payments upon these commissions.
One thing to keep in mind is that WC Vendors Pro reverses the concept of commission in comparison to other plugins. This means that the vendor is earning commission, not you, the site owner. Remember this when setting up your store.
In terms of price tag, the WC Vendors Pro edition will cost you $149. WooCommerce, on the other hand comes as free by default but you might want to check some of the paid variations.
Marketify and Easy Digital Marketplace Bundle for WordPress.
This little theme is awesome for multivendor marketplaces should you specialize in distributing downloadable products. It is one of the top priorities in this trade, and so Marketify enables you to create a more streamlined registration form for vendors. Once they pass your manual approval, vendors are able to build their lists of products using front end. All without the standard WordPress dashboard that gives away that would impair the navigation within your site. Each vendor will have their own profile to that will allow checking all the goods presented by one person.
Right now, Marketify will cost you $59 with Digital Marketplace Bundle for $499.
Search feature has all the supposed minimum but can be merged with Search & Filter Pro to bring on the full-scale search capabilities people might need.
You may set up commissions on your own with store-wide rules as well as exceptions for individual users. Also commission payments are enabled for mass import into PayPal.
One of the most notable cons of WordPress for ecommerce are the underlying security issues. WordPress is not originally intended for online retail and so, when managing a huge marketplace, you will have to be on the lookout for concerns that can undermine the safety of accumulated funds as well as personal data.
A fair warning:
Creating an ecommerce platform from scratch will indeed cost you more. However, there are a few things you will find hard to fully flesh out when working with CMS platforms and extensions. New players in this segment emerge because they provide their users with innovative features. Including unique outreach methods that let vendors capture additional leads.
Automated follow-up marketing campaigns are one of these things. Encouraging recurring buyers is a huge channel to boosting the sales of your vendors. The enhanced capabilities of your platform will drive more traffic on both sides.
Aside from providing your vendors with adequate tools, this also applies to matching buyers with correct items that are similar to those they viewed. This aspect touches upon access to big data usage and AI assistance. Which is why you might want to consider using an open source marketplace platform framework that is less pre-made and more about using the available tools to set up everything on your own. You would be required to hire a dedicated team of developers in order to use such solution but you will find it much more sophisticated in terms of the things you can do with it.
In general, ecommerce marketplaces are extremely lucrative and there is always plenty of opportunity for startup companies to make it big. Just look at the sales of Amazon, EBay and Alibaba! Look how Alibaba gets to beat both EBay and Amazon in terms of profits. These are some of the key insights we've gained when working with custom CMS  solutions for ecommerce.
Hopefully, the given tips will give you a few ideas on how to choose CMS for marketplace and get your business going.