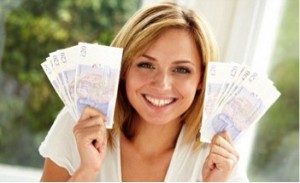 Do you have money left over after you've paid your bills? If so, how do you spend it? Though there isn't anything wrong with enjoying the fruits of your labor, to truly be financially stable, it is advisable that you put your excess funds to good use. Instead of gaining temporary satisfaction from spending your money on frivolous things, you can prosper long-term and live more comfortably.
Below, is some advice on how you can use that income wisely and resources to make it easier.
Work with a Financial Advisor.
Developing good financial habits doesn't come easily to everyone. It can often be challenging to make changes and even more difficult figuring out what to do next. Though you could essentially just put those excess funds into a savings account, there are other investments worth taking a look at that can help your money work for you. A financial advisor offers everything from an estate and tax planning to retirement and investment services. They are skilled professionals who can help you see the potential growth of your income. They can help diversify your investments so that you have various streams of revenue for your future.
Invest in Stock.
The stock market is filled with opportunities for growing your income. By selecting the right companies or industries to invest in, you can seemingly see your money multiply. Though there are risks involved, diversifying your portfolio and being mindful of the market for opportunities, can pay off. There are now several online stock accounts you can open and begin learning your way around the market. However, if you're not familiar with trading stocks,  a financial advisor can prove instrumental in helping you capitalize on opportunities you weren't aware of including the option to invest in innovative digital currencies like bitcoin and cryptocurrency.
Invest in Your Retirement.
Less than half of the country is prepared for retirement. Unable to sustain a living without a regular paycheck, many retirees end up returning to the workforce. You can minimize the chances of you returning to work once you've retired, by preparing for your future now. Opening a 401K or an IRA account and finding ways to increase your contribution can give you a sizeable nest egg to retire with.
Real Estate.
Although it requires a great deal of effort and upkeep on your end, investing in real estate can be an effective way to grow your income. Purchasing a property and leasing it out, can bring in regular monthly income. If you play your cards right, your properties can essentially cover your living expenses allowing you to put your money towards other things.
Your income can do more for you than just cover the bills. You can put excess funds from your monthly budget to good use to help secure a better financial future. By utilizing the above-mentioned platforms and resources, you can put your income to work, so you won't have to work as hard. If you're unsure on the best options for you financially, remember, consulting with a financial advisor is recommended.