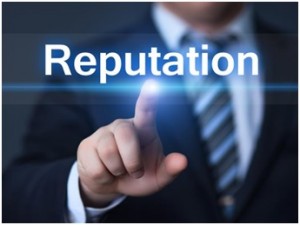 A robust brand strategy is one of the essentials for a business to succeed. A business needs to have a solid plan on how it intends to promote its brand and create a positive impression.
That being said, the rest of this post will briefly discuss some of the easy ways by which it will be possible to create a reputation that will help build your brand.
Consider it as an Investment. 
If you really want to build a positive reputation, you should consider this as an investment. Many businessmen do not have an in-house team capable of handling their branding needs, making it important to work with the pros. From developing a logo to establishing a personality, you will benefit from working with experts in branding. For instance, you can ask help from the people of http://vivaldigroup.com/en/ to come up with a branding strategy for your business.
Be Consistent. 
For branding to work, you need to be consistent. From packaging to your marketing to your website, among other things, you need to paint a picture of a consistent brand. Use the same color palette and the same tone. Consistency builds trust, which is the foundation of loyalty. You should also commit to a consistent brand message. As a part of being consistent, you should also be relentless. Do not be afraid to do it all over again. Send the same message until your customers are able to realize what you are trying to establish.
Establish Authority.
Once you are able to determine how you would like your brand to be identified, the next important thing is to be authoritative. Do not be afraid to flaunt what your brand is all about. One of the best ways to build brand authority is through search engine optimization. The latter will improve your ranking in search engine sites to be on the top of mind of your target market. This puts you a notch over your competitors. You can also become authoritative through effective marketing and communicating your message with conviction. Once you are able to build authority, you will achieve superiority.
Use Social Media.
These days, there is no doubt that social media marketing is one of the most effective and practical ways of getting your message across, making it a great way to establish the reputation of the brand. The quality of the content, targeting, and frequency of posts are some of the things that will help you to craft a successful strategy in using social media. To add, you should also choose networks that will support the image you wish to establish for your brand. Using influencers will also help to establish a favorable brand reputation.
Branding is not an easy undertaking, which makes it important to do it with care and work with the pros to increase the likelihood of success. Keep in mind the things mentioned above not only to build your brand, but to establish a favorable reputation as well.