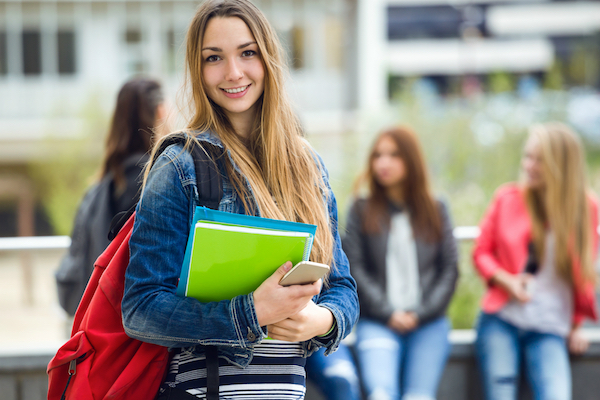 Since time immemorial, there has been a conflict between education and academics. Education is defined as the pursuit of knowledge that leads to learning in a non-systematic format. While academics is the formalized and systematic approach to education. One of the biggest differences is that academics of any time and place is metered by gatekeepers. Whereas education is open to anyone pursuing knowledge.
These days, it seems employers want academic graduates. But that has not always been the case. What they wanted were people who were teachable. The two most valuable qualities were reliability and teachability. The education system was about producing a reliable workforce for the industrial revolution. But a system designed to prepare people for the workforce 70 years ago will be inadequate for today's needs.
Yahoo cites Professor Allen Grossman from a Harvard Business School study on competitiveness:
"There are more job openings today than ever before and 50% of businesses report they can't get enough skilled laborers," Grossman said. "We can't be competitive unless we have good workers in our factories, our offices, or whatever area of our business world that we're focusing on."
New startups have a chance to weigh in on the debate with their hiring and training practices. Should they give more priority to the applicant with the highest academic degree? Or should they stop requiring degrees for jobs that don't need them and focus on other means of training and education?
Here are some of the pros and cons of both:
Non-academic Skills.
There are many skills needed in the workplace that have nothing to do with academics such as conflict resolution. Lean Six Sigma training is one example of a corporate program designed to train employees, managers, and teams on the type of curriculum that is relevant to modern business but is not necessarily a part of the modern academic landscape.
One of the downsides to focusing on academics is that academia does not tend to focus on interpersonal skills. In some ways, too much study can be detrimental to cultivating interpersonal skills. Recent high-profile firings and workplace upheavals have shown us that the problem with workers is not generally the ability to do the job. Rather, it is interpersonal friction, sexual harassment, and other inappropriate workplace behavior.
There is a strong case to be made that strong interpersonal and other non-academic skills should play a larger role in the hiring decision.
Hire for What the Degree Represents.
College degrees are overrated. That is the opinion of more than one expert on the subject. It has been shown time and again that graduating from college does not mean you will be proficient in basic math, English, or science. Your knowledge of history and politics may also remain subpar. From an employer's perspective, the college graduate still needs to be taught the job. In many situations, they do not require any less training than the person with only a high-school diploma.
That is not to say that there is no benefit to having a degree. But it is largely about what the degree represents. There are intangibles such as the desire to learn, the willingness to commit for a long period of time, the foresight to invest in one's self, and the endurance to complete what one starts. This is a worthy list and is not exclusive to academia. Look for people with those traits. And it will pay off for your company whether or not college was their chosen path.
For the Sake of Diversity.
It is hard to get diversity when you only pull from the same pool of people who pursued the same type of education in the same way as everyone else you have ever hired. It is laudable that many companies give academic equivalency for certain types of work experience.
That could be expanded even further. There is something to be said for a single mother who successfully raises two children and completes an online MBA program on the side. You don't have to reduce your expectations of excellence to achieve diversity. You simply have to expand your search. There are plenty of qualified workers who don't have a college degree.
Education comes in many forms. Don't forget about the non-academic skills. Hire for traits and not just pedigree. And make diversity a priority for your workforce.