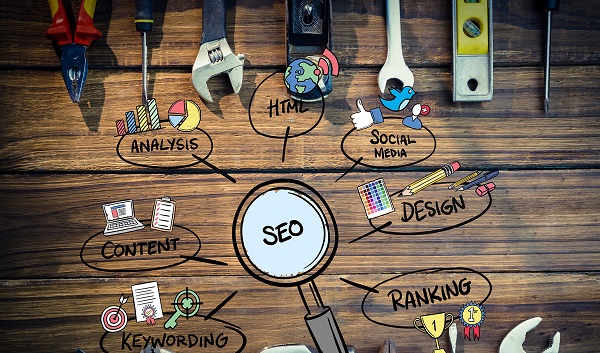 Online marketing is essential for businesses of all sizes. But digital marketing is critical especially for startups because the world wide web offers the opportunity to get in front of more people while using less budget.
Leveraging various online marketing strategies is critical to an overall successful campaign. A strong online presence will help your brand by creating awareness, engagement with leads and customers, converting more buyers, and word-of-mouth sharing. Experts within online marketing services, such as Power Digital Marketing, should be consulted to ensure such efforts are done correctly. Here are a few of the many channels they can help your business excel in:
Traffic Acquisition.
A big goal of digital marketing is to acquire traffic to your website. No traffic means no sales, so it's important to figure out a traffic acquisition strategy that works for your brand. There's organic traffic (non-paid) and paid traffic (buying advertisements online). Using both for your business is ideal.
Content Marketing.
Content marketing is a strategy where you create content on a consistent basis to attract your ideal customers and keep current fans loyal to your brand. Typically one platform is chosen where most of your content will live such as a blog on your website. Content marketing is a long-term strategy but it builds authority within your industry.
You may read this content marketing guide by Content Mavericks for a more detailed and comprehensive explanation.
SEO.
SEO (Search Engine Optimization) uses keywords or long phrases to get ranked in organic search on engines like Google. SEO is a non-paid traffic strategy because you're trying to get your website in front of people who are doing specific searches online. Improve SEO for your brand by focusing on low-competition keywords and using a keyword search tool for your content.
Social Media Marketing.
Social media is another non-paid way to gain traffic to your website and create brand awareness. Social media platforms such as Facebook, Instagram and YouTube already have millions of people using their software, so it's a brand's job to get in front of the right people on those platforms. Social media posts typically consist of text, photos or videos that highlight the brand's unique voice and style which attracts like-minded leads and buyers.
Email Marketing.
Email marketing is where most sale conversions happen particularly for e-commerce and online-based businesses. Email marketing involves consistent newsletters sent to your email list. You should mix sales offers with general industry information and news to create an engaging email marketing strategy. You can get creative with email newsletters to increase the open rate of the email such as doing giveaways, quizzes or including video.
Affiliate Marketing.
Affiliate marketing involves finding other people whether it's bloggers or customers to promote your products. They will receive a commission from the sales that are generated from their referral. It's up to you how much commission from each sale the affiliate will receive. Affiliates also do not pay to join the affiliate program, therefore they can get a lower commission rate.
Referral Marketing.
Unlike affiliate marketing where you pay a commission for sales brought in by others, referral marketing typically rewards people with other incentives such as points to spend on your website. Referral marketing utilizes referral software to keep track of when people refer your brand to their friends and family. You can choose how many points they will receive for each referral. This is a great way to generate word-of-mouth buzz without paying a commission.