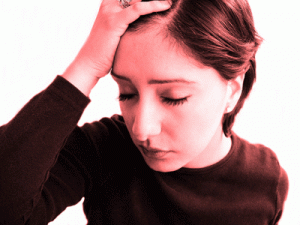 Whether it's your website or your approach to building your online presence, there are pitfalls to avoid which a number of businesses unknowingly jump into.
Save yourself any future headaches by getting a hold of what you need to avoid whether you have been online for a while or are just starting out.
1. Website is not mobile-friendly.
By now, it should be common knowledge that people surf the web on their phones now more than ever. You could be losing a ton of customers and hurting your SEO by not making sure your website is mobile-friendly. If you haven't yet, check what your website looks like loaded on a phone. If it doesn't look good, it's best you speak to your web designer about making the necessary changes.
2. Not keeping your website updated.
Search engines favour regularly updated websites over websites that have not been updated in ages. Even if they don't, your customers will likely not think much of you if they visit your site and find that it hasn't been updated in a while. You need to keep checking back to make sure all your links are working. Also, it will always be a good idea to have a company blog where you publish company news, industry insights, and more.
3. You're not really listening to customers.
You may have a dozen communication channels through which customers provide feedback, but are you really listening to them? Don't focus only on the customers who are validating what you do, you ought to pay attention to those who buy but don't use your products and those who ask for a refund.
4. Taking forever to launch a service/product.
If your strategy is to start out producing content in order to build an audience, try not to take too long before you launch a product or service. There is no point waiting for 10,000 visitors before you put something out there. Whether you are afraid your service or product won't fly or something else, the truth is you'll never get anything done if don't try. Even if you fail the first time, keep trying as you'll only be getting the practice you need building and launching products.
5. Not asking the right questions.
Starting an online business online or creating an online presence for your offline business can get confusing, especially when you don't have much experience with the online world. You'll need to know the best places to get your hosting and domain name. Great choices include GoDaddy for those in the United States and http://umbrellar.com/ for those in New Zealand. You'll also have to choose between WordPress, Joomla, and all the other content management systems out there. Ask the right questions at the start to avoid making mistakes.
6. No phone number on homepage.
The homepage is typically the first place many visitors will land on your website. Not every customer is patient enough to check your contact page. Make it easy for visitors to reach you by placing your phone number in a part of the homepage where it will easily be seen. The same applies to other contact information like your email address.
7. Being the same as everyone else.
It is the same in the online world as it is in the offline world. You need to set your business apart somehow and show customers that you have something different to offer. Visitors need to know why your blog is worth their while more than another blog in the same niche. They also need to know that your product adds more value to them than that of a competitor.
8. Starting out with too many expectations.
As much as the opportunities are enormous, it is not easy to build a successful business online, and it's even trickier when you have a full-time job. There is no such thing as overnight success and you will likely have to return to your original plan over and over again to make changes. Most times, it will take a couple of years for you to get to where you need to.
9. No direct calls to action on website.
A website is not merely to tell the world that you exist. It is your own space on the web to do with as you wish, so why not take advantage of that and sell your product or service? You don't have to go overboard with it, but you must include a direct sales message or call to action in different pages of your website. To utilise your website to sell more, you need to have a customer journey to guide your site's visitors where you need them to go.
10. You don't have a blog.
Yes, there are blogs everywhere, but blogging sells. Regularly updating your website with content for your blog can go a long way to help you rank better in SERPs. While you can rant and rave about your business as much as you like, the focus should be providing value for your customers. It's even better if you can share knowledge on niche topics that no one else is discussing or discussing well enough.
11. Overloading your site with irrelevant content.
While it's great to put content on your website, adding irrelevant content and keywords will only work against you. Also, it is better to keep your content as long as they need to be and not so lengthy your customers will lose interest even before they start reading. The same applies to pictures and videos.
According to SEO expert and CEO of MarketersCenter, Andrew Scherer, site owners who want their optimized for higher web rankings need to understand the science behind the way algorithms of Google and other major search engines work.
"Google's, Bing's, and Yahoo's algorithms reward pages that have more links pointing at them, an appropriate number of keywords, relevant content and keywords, social media shares, and appropriate onsite factors… while the algorithms will rank lower pages that contain irrelevant content and keywords, hidden text or links, spam, and pornography," he said.
12. Not hiring a professional for your website.
You can actually create a blog or your website yourself, but you have to understand the limitations to that. Depending on the nature of your business and what you hope to achieve with your website, you may need to hire a professional to do it. For instance, an ecommerce sites with a couple of novel features will benefit from the help of a professional developer, not only to create it but also to maintain the site.
Have you been making any of these mistakes? It's never too late to correct them.