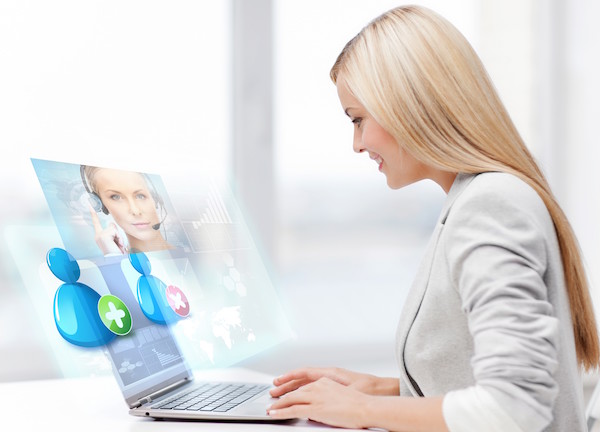 When your startup is still finding its feet, staffing can be something that poses many challenges. Many startups begin as a solo venture, with many small business owners working from a home office to get things up and running. Any staff that you do have are most likely to work remotely, which is something that could cause problems for small businesses.
To help you battle through the challenges of remote working, here are some solutions to make it work for you.
Use effective communication tools.
Communication is key to ensuring business success, and while you may not be able to talk to someone by popping over to their desk – there are other solutions that you can benefit from. Using online video chat tools like Skype can help you facilitate video chats and instant messaging which are effective tools for remote workers, allowing you to operate like other businesses. Even businesses with staff in different time zones can benefit from online tools to ensure that business can carry on as normal, without having to spend a fortune on phone or connectivity plans.
Choose employees who live locally.
The internet makes it possible to hire people with skills and experience in many different areas, and while it's tempting to hire those who work solely online – sometimes you might need a more local person to work for your business. If you plan on expanding your business and moving into an office space, you'll need someone who can eventually move there with you. When making hiring decisions, keep factors like location in mind as you never know when it might become an issue.
Borrow an office space.
Working from home can be a great solution for many startup owners, but there are times when having an office is useful. When you want to meet clients or work on larger projects – it doesn't hurt to have somewhere you can go. Hiring a virtual office space is a popular way to benefit from office facilities without having to commit to a long lease. Coworking solutions are great for when you want to focus or network, while also giving you access to facilities you might not have at home.
Cloud solutions.
Cloud working is a great solution for those who work remotely. Cloud computing has many benefits, with remote workers being able to easily collaborate with others. Rather than worrying about servers and equipment, your startup business can get up and running right away, with tools designed to make it easier for you to pick up your work wherever you are.
Remote working doesn't have to be an issue for your business. With the right strategy and tools, you can make remote working a good fit for your business that gives you flexibility and freedom. There great eLearning tools for remote workers that provide training and development, while online working solutions have made it easier than ever to communicate.
Take the time to develop solutions that will help manage your remote working challenges to stand the best chance of startup success.