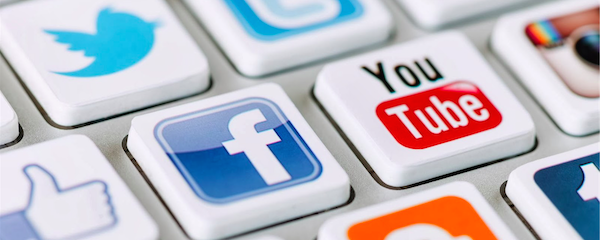 With the market being as competitive as it is today, businesses – and business owners – need to be more creative with their marketing campaigns to stay ahead. For local businesses, this means taking advantage of both online and offline marketing instruments to create an impact on the market. Using instruments such as local SEO and offline promotional events, you can create an even bigger impact and attract walk-in customers.
For this approach to work, both online and offline marketing efforts need to be synchronised. These next few tips and tricks we are about to discuss in this article will help you formulate and execute the right strategy for your own local business:
Digital First.
Regardless of the kind of campaign you run, you have to make sure digital marketing shows up first. Digital marketing is more effective in boosting exposure and reaching the right target audience. Even when you only cater to local customers, digital marketing can still be very effective thanks to the advanced targeting tools you now have at your disposal.
Once proper exposure level is reached, offline marketing can move forward. Print leaflets to convert an already-attracted audience group into customers on the spot. You can also run activities that ask customers to share their experience online for a bigger impact.
Maintain Strong Presence.
You must never forget the importance of building and maintaining a strong online presence that matches your offline branding. To do that, you have to have a synchronised set of values and key messages that the audience can always find online and offline.
Consistent branding is important. You want to make sure elements of the brand remain recognisable, whether the audience see them in the store or on your social media pages. By maintaining this level of consistency, keeping online and offline marketing efforts in sync will be so much easier to do.
Ask!
A strong call to action works equally well online and offline. Whenever you run an online campaign, make sure you let the audience know the kind of response you expect from them clearly. Simple calls to action like "subscribe!" and "visit our website" often boost conversion substantially.
The same principle applies to your offline efforts. If you want visitors of your store to share pictures of them in the store to social media, simply add a clear call to action to your marketing tools. You'll be surprised by the number of visitors who actually follow through.
Maintain Quality.
We all know how important user experience and user interface are to the success of online marketing campaigns. Users need to experience your online presence – and the brand as a whole – in a positive way for them to even consider using your products and services.
This applies to offline marketing as well. When you need to distribute flyers, for example, the flyers need to be designed and produced properly. You can use Print24's cheap leaflet printing service if you want to print leaflets of high quality without breaking your marketing budget.
Every little detail matters. The way the leaflet feels in the hands of customers, the design of the leaflet, and even the value of the information inside the leaflet will affect the customers' experience with your brand.
Plan Ahead.
Leaflet printing and other parts of the production process are now more accessible. You don't have to wait for weeks to get marketing materials ready for use. However, that doesn't mean you can wait until the very last minute to prepare the required marketing materials.
This is once again a tip that applies to both your online and offline marketing efforts. Always plan two or three steps ahead and make sure you have contingencies in place. When the main strategy fails to produce results, you know which parts of the marketing campaign you have to tweak.
Evaluate and Refine.
Speaking of tweaking the marketing campaign, you still have to monitor the activities and evaluate them closely. Just because you run an offline marketing campaign, doesn't mean you can wait until the whole campaign is over before evaluating the results.
Online and offline marketing activities are equally measurable and very flexible, especially with services such as the flyer printing mentioned earlier. There is no need to waste valuable resources on a marketing campaign that isn't as effective as it should be. Instead of making this mistake, you can generate a bigger impact and earn a higher return on investment by refining the campaign on the go.
One last tip I can give you about synchronising online and offline marketing campaigns: keep it simple. It is difficult enough to manage online and offline campaigns separately. Running a synchronised campaign on both fronts can be quite a challenge. The impact you can generate from pulling it off, however, is definitely worth the extra money, time, and energy you put in.