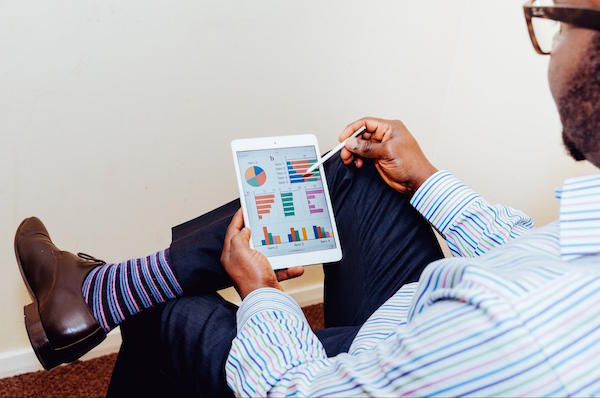 by Jessica Thiefels, owner of Honest Body Fitness
Technology makes a lot of things in business more efficient and engaging, especially HR, where you can lost in stacks of papers for days if you don't stay on top of organization. There are many ways to use technology in HR, recruiting process to organization. PWC's 2017 Global HR Technology Survey found that the areas HR finds technology most valuable include recruiting, learning management and performance management.
Get a feel for how technology can improve your HR department with these five simple integration ideas.
1. Improve Employee Engagement.
Did you know that only 32 percent of employees in the U.S. are engaged? According to the same data from Gallup, 51 percent of employees are disengaged, with another 17 percent reporting that they're "actively disengaged."
Without this engagement, your organization becomes unproductive and potentially toxic, as people gossip, slow on deadlines, and focus on things other than work. This is where technology comes in, using gamification to make mundane, day-to-day activities—such as training—more engaging.
"[Gamification] meant to improve user participation, engagement, and retention through the use of such tactics as immediate feedback, immersive design, badges, leaderboards, levels of increasing difficulty, simulations, and, of course, fun," according to Xerox Learning.
This isn't just for onboarding either. For example, if your business just released a new product line, you can gamify the learning process. There are many tools to facilitate this, and eLearning has a great overview of the top 10 players in the space.
2. Streamline Processes.
A large majority of HR employees' time is spent doing routine administrative work, such as fielding employee requests and filling paperwork. With an employee self-service platform, employees and managers are able to complete tasks and find information on their own via a web portal. They may even be able to tag people in assignments, add due dates, and use other organizational features to make it easy and manageable.
This technology empowers employees to find answers themselves, adhere to HR's deadlines, and will make routine paperwork much easier to handle and organize. With a technology platform like this integrated within your organization, employees can be more efficient with their time and focus on doing what they do best.
3. Onboarding.
There's one part of onboarding that many organizations forget about—immediately integrating the employee into company culture. In most cases, managers are just too busy and few people want to take time out of their hectic day to introduce themselves. However, it's important for making the employee feel welcomed and gives them a leg up in terms of company dynamics and culture.
Make this easier on both the new and current employees by making your collaboration technology a critical piece of the onboarding process. "New employees get to learn the ropes of their new job faster than ever because the technology provides them with instant access to work information while helping them bond with the team. For companies, this means a minimized induction effort and a faster, cost-effective onboarding process," says Elena Carstoiu, COO and Co-founder of Hubgets.
If you already use a platform like Slack for team communication, get the new hire logged on right away. They'll get a head start in terms of company culture and introductions and thanks to the familiarity of similar chat and messenger tools, will likely feel more at ease.
4. Finding and Recruiting Talent.
Job seekers aren't the only ones leveraging technology to find new job opportunities. An increasing number of human resource professionals are using social media platforms to find and recruit talent.
According to the Recruiter Nation Survey 2015, conducted by Jobvite, 92 percent of recruiters surveyed are using social media as part of their process for finding and validating talent. In particular, 87 percent are using Linkedin, 55 percent are using Facebook, and 47 percent are using Twitter.
Consider adding social media technology tools—such as social media listening and social media management platforms—to your arsenal. In many cases, the HR technology you're already using may offer this as an add-on to the standard product. If not, consider introducing a new tool, where all the candidate information, including that found on social media, will be in one, easy-to-access place.
5. Connect Remote Employees.
An increasing number of employees are working remotely. In fact, 43 percent of employed Americans said they spent at least some time working remotely, according to a survey conducted by Gallup.
Because remote employees work in different states and time zones, it's easy for them to feel "out of the loop" and have trouble effectively communicating. This is especially true during onboard, when they don't know anyone and are new to the role as well.
Instead of just hosting intro video chats with managers and co-workers, host all calls on video, including those with HR. Tough questions are asked and sometimes employment and insurance details are hard to understand—this allows both the employee and the HR team to ensure there's no miscommunication and all questions are answered.
This also gives you a chance to give them a remote tour, if you do have a home office, and get a feel for everyone in the office, even though they won't see them every day.
6. Get Techy in HR.
Technology has transformed HR departments, allowing them to optimize resources and work more effectively. If you're looking to implement more technology in your HR department in the New Year, consider the five ideas above and how they can improve your organization.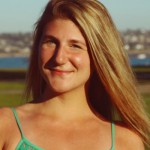 Jessica Thiefels, owner of Honest Body Fitness, has been writing and editing for more than 10 years and spent the last six years in marketing. She recently stepped down from a senior marketing position to focus on growing her own startup and consulting for small businesses. She's worked for businesses both big and small, including a 12-person education startup and well-known organizations like Business.com and Active.com. Follow her on Twitter @Jlsander07 and connect LinkedIn.