by Jesse Wood, CEO of eFileCabinet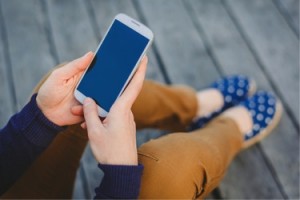 Your work doesn't always stay in the office. Whether you're at home, on vacation, or meeting with a client, you need access to your company's documents wherever you go. A Mobile Document Management Software is an affordable, efficient, and modern way to take control of all your document management needs.
Access Anything, Anywhere.
Sometimes, you need to access files when you're outside of the office. With paper documents, all your files are locked away inside the office, crammed into cabinets and inaccessible at times. With a Mobile Document Management solutions, you don't have to haul an entire filing cabinet when you go out to meet a client, so you'll always have the documents you need when you need them.
Using your mobile smartphone or tablet, you'll have access to all your documents from your pocket. Simple, secure, and user-friendly DMS apps for iOS and Android make accessing your documents on the go quick and easy. Find the specific document you need when you need it, wherever you are.
Ease of Use.
Document Management Systems mobile apps for iOS and Android allow for editing of documents, photos, and videos from your mobile device, with simple re-uploading and syncing for work on the go.
Document Management Systems give you all the tools you need to work on the go. Create form fields, annotations, text boxes, and more all within the document previewer. Take a photo of a document using your mobile device and upload it, replacing the need for a scanner. Find specific words or phrases within documents in a flash. With a DMS capabilities, you won't need another document software to manage your work on the go; with responsive design and dynamic visibility make working from your phone or tablet a powerful paperless experience that you can get up and running quickly and easily.
Be Flexible.
Working from home has never been simpler. With an Online Mobile App, you'll have access to any documents you need, whether you're at home, on vacation, or out with a client. You'll also be able to employ remote workers or give employees the flexibility to work from home, making employees both happier and more productive.
Safe and Secure.
Using 256-bit, bank-grade security Advanced Encryption Standard (AES) technology, your documents are secure no matter where you access them. Customizable security settings give you the power to adjust settings to work best for you.
Some DMS have a web portal, you're able to share documents quickly and securely with clients or employees. No more sending unsecured emails with large attachments that could get lost or hacked. No more putting sensitive documents in a mailbox and hoping they arrive safely to the person who needs them. All transmitted data is protected with SSL/TLS encryption, eliminating the hassle and worry of sending documents.
Some even offer role-based permissions, meaning you control the accessibility users get to certain documents depending on their needs. Keep sensitive documents out of the hands of those who should not access them.
It is essential to find a DMS that is compliant with requirements set by HIPAA, the SEC, and other regulatory organizations. This way you can access and share private, important documents without compromising your client's confidentiality or putting your business at risk of non-compliance issues.
Solutions for Any Industry.
The convenience of a DMS is great for anyone who works on the go. They are useful for solutions for any industry, from accountants and attorneys to property managers, CPAs, and more. If you ever work outside of your office, a DMS has solutions to help you take your work anywhere you go.
Even independent workers can benefit from a document management system. With a DMS, independent consultants, freelancers, contractors, and more have options to bring the power of mobile document management into their workflow.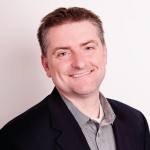 Jesse Wood is the CEO of document management software vendor, eFileCabinet. Founded in 2001, eFileCabinet, Inc. began as a cutting-edge tool to digitally store records in accounting firms. As it grew in popularity, eFileCabinet developed into a full-fledged electronic document management solution designed to help organizations automate redundant processes, ensure security, and solve common office problems.