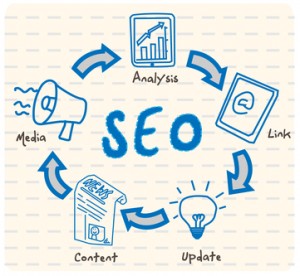 Every single startup owner understands how important it is to have a strong online presence, which always starts with the website. Running a really good SEO campaign is not as easy as you may think. In many cases startup owners have problems because the budget that they have is not enough to hire a very good SEO company. That is normal and the good news is that you can take the first steps alone, laying down the foundation of great results in the future.
In most cases you start by reading a good SEO advanced guide but the foundation is the one that counts the most. With this in mind, here are those SEO tips that are the most important for a startup website.
High Quality Content Counts The Most.
No matter how good the links you get are, if the content is not of a very high quality, results will be a lot lower than they could be. Modern SEO always starts with developing high quality content. Generally speaking, long form content works best. This means that the old formula with 500 words articles is no longer enough.
What you want to do is to find topics that the target audience is genuinely interested in. Then, you want to create content that offers all the information needed to help solve the problem people have. When you do this you get natural organic backlinks and numerous social media shares. This automatically jumpstarts your SEO campaign.
Without A Plan Results Do Not Appear.
A huge mistake many startups make is doing SEO work without a plan. That leads to uncertain results. What a smart startup owner has to do is to plan an SEO campaign in order to reach the desired results. This includes researching the very best keywords and planning how backlinks will be gained. Even content creation need to be added to the plan.
Unfortunately, planning is not as easy as many believe. It requires a lot of market research and even figuring out what influencers to contact can be difficult. Invest enough time to develop a good plan for the SEO campaign before any work is started so that every step taken is one that is effective.
Quality Related Backlinks Are Vital.
No matter what many believe, the number of backlinks gained for the website is not the most important thing in SEO. What is very important is to get backlinks that are of a very high quality. This means you need to look for a backlink that is as relevant as possible coming from a website that has an authority as high as you can find.
Conclusion.
There are countless things that have to be said about SEO and most startup websites do not reach their potential because of a lack of knowledge. If you want to be successful in SEO in general, generating high quality content and starting the campaign with a plan count the most. At the same time, be sure that you keep learning as SEO always evolves.