by Ari Rabban, CEO of Phone.com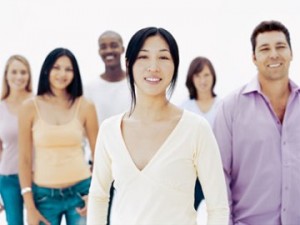 Will they, or won't they? Millennials have us perched on the edge of our beach chairs when it comes to deciphering their entrepreneurial futures. Even Nostradamus would scratch his head at the statistics. After all, 62 percent of Millennials report that they want to become their own bosses, but as of 2014, fewer than 2 percent took the leap.
Although Millennials' actions seem to point away from the entrepreneurial dream, they may have serious surprises up their sleeves. Not only are they just entering the mid-age "sweet spot" (between 35 and 50 years old) when most founders go solo, but they also possess high degrees of pragmatism.
In other words, they're better at understanding the flexibility being an entrepreneur requires, as they're more accepting than Baby Boomers and Generation Xers of the fact that you can't rely on one job for life these days. And they're patient — waiting to get married, buy property, have children, and start a business.
While they might not be following in the entrepreneurial footsteps of previous generations right now, choosing instead to watch and plan, they can begin to take certain steps to ensure that when they do dive headfirst into a new venture, they won't drown their businesses.
Testing the Waters.
Who can blame Millennials for their reluctance? As a whole, they've come out of college with tremendous financial burdens. An ORC International survey suggests that 63 percent of degree-program graduates carry at least $10,000 in student loan debt. Add to that debt the erratic, post-recession economic climate at odds with the commerce-rampant 1980s or the dot-com bubble of the 1990s and early 2000s, and it's no wonder they're hesitating.
Consequently, as a group, Millennials aren't seeing a clear path to entrepreneurship yet. They're navigating the currents of adulthood and the global marketplace, gaining expertise and investing in education, and networking to prepare them when they're ready for the plunge.
For some, that plunge will come very soon. And when it is time for Millennials to unleash their tech-savviness and creative, collaborative thinking into the entrepreneur scape, they can gain a clear advantage by keeping a few startup mantras in mind.
1. Don't leave essential tools on the beach.
The best way to get and remain pivot-ready is to have the proper physical and online tools, starting with a smartphone that can handle communications software such as a Voice over Internet Protocol solution.
A lightweight laptop or two-in-one device with automatic cloud-syncing options is another must-have, as is a reliable data plan and internet connection. Finally, spend the needed dollars to get a decent WordPress or other website with blog, as well as an all-in-one word processing package like Microsoft Office.
2. Tread the top of people's minds.
When you're working for yourself, you're a walking billboard with digital footprints. Make sure people can find you both off- and online. For instance, attend local, national, and even global — if relevant — networking events and spend time talking to others.
Regarding internet-based engagement, create a strong and professional presence on social media by promoting yourself as a thought leader in your preferred industry. Also set up your website to attract customers, making sure your business is accurately listed on search engines like Google. In today's marketplace, you don't need a physical address as long as you can be found on the web.
3. Keep your strokes as organized as possible.
Smart entrepreneurs aren't the ones who wait for opportunity to present itself; they plan out their days to generate and maintain momentum. Without a strategy, it's far too easy to miss deadlines and lose productivity. Still, you aren't a machine, so budget for downtime. One way to keep a steady rhythm is to work in 20-minute bursts followed by two-minute breaks. Doing so prevents burnout and allows you to concentrate on a single task at a time rather than trying to multitask, which can lead to errors.
As of now, Millennials haven't become the entrepreneurs everyone thought they might. But their generation certainly isn't lost at sea — it is, in fact, only beginning to emerge. Within the next five or 10 years, chances are strong that we'll see founders in ever-increasing numbers, bringing with them new ideas and disrupting the business waters for the better.
Ari Rabban is the CEO of Phone.com and a veteran of the IP communications industry. Phone.com's virtual phone service builds on the digital VoIP industry experience of its founders to deliver a complete suite of enterprise-grade unified communication services at an SMB price. Ari was named among the Top 20 Most Influential People in VoIP 2012 and currently serves on several boards, including the New Jersey Tech Council.