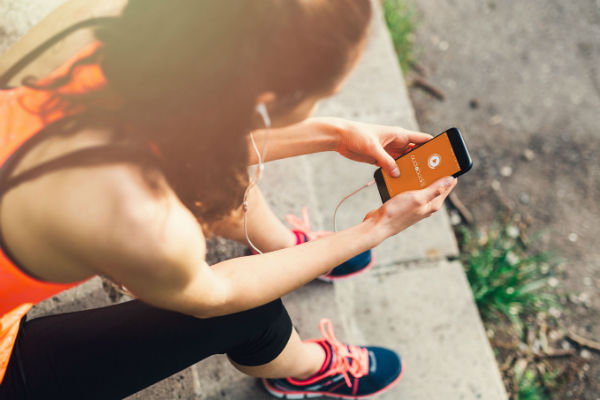 by Christine Correia, Audiobooks.com
Are you brimming with bright ideas, but unsure of how to proceed next? You are not alone. Often times, entrepreneurs excel at innovation and creativity, but fall short on leadership and organizational skills.
Below you will find a list of stories about successful entrepreneurs and the techniques they have used to manage people and develop successful business plans. Get inspired by their journeys, and apply their wisdom to your own!
Barking Up the Wrong Tree: The Surprising Science Behind Why Everything You Know About Success Is (Mostly) Wrong
Written By: Eric Barker, Narrated By: Roger Wayne
https://www.audiobooks.com/audiobook/barking-up-the-wrong-tree-the-surprising-science-behind-why-everything-you-know-about-success-is-mostly-wrong/291561
Have you ever wondered what distinguishes successful individuals from the rest of us? In this book, Eric Barker shares what works and what doesn't. After listening to this audiobook, you will be able to examine your own life, adopt some of these proven habits, and achieve the results you want.
The Entrepreneur's Playbook : More than 100 Proven Strategies, Tips, and Techniques to Build a Radically Successful Business
Written By: Leonard C. Green, Paul B. Brown, Narrated By: Tim Andres Pabon, Leonard C. Green
https://www.audiobooks.com/audiobook/the-entrepreneurs-playbook/289057
Len Green borrows concepts from his popular entrepreneurship course to explain how to develop a successful venture.  He applies a counterintuitive approach and shares experiences that other entrepreneurs have learned the hard way.  Listen to this audiobook if you would like to get the inside scoop of successfully starting a business.
Capital Gaines: Smart Things I Learned Doing Stupid Stuff
Written By: Chip Gaines, Narrated By: Chip/Joanna Gaines
https://www.audiobooks.com/audiobook/capital-gaines/306470
Before becoming a HGTV star, renovation expert, bestselling author, husband and father, Chip Gaines was a serial entrepreneur. He found the key to his success was always being willing to take that first leap of faith. This audiobook recounts the lessons he's learned and shares the stories of both successful and failed ventures leading up to his show, Fixer Upper.
You Are a Badass at Making Money: Master the Mindset of Wealth
Written By: Jen Sincero, Narrated By: Jen Sincero
https://www.audiobooks.com/audiobook/you-are-a-badass-at-making-money-master-the-mindset-of-wealth/289083
Bestselling author, Jen Sincero, used to live in garage – but now is immensely successful and travels the world to share her story. She discusses serious topics, such as financial wealth, in a light-hearted and funny way. Listen to this audiobook for clever concepts that will help you maximize your earning potential.
Principles: Life and Work
Written By: Ray Dalio, Narrated By: Jeremy Bobb, Ray Dalio
https://www.audiobooks.com/audiobook/principles-life-and-work/301755
According to this book, life, management, economics and investing can all be broken down into rules and explained in a systematic machine-like process.  These universal principles are what helped Ray Dalio grow his business from his two-bedroom apartment in New York City into the fifth most important private company in the United States. There is much to be learned from this entrepreneur who has been named one of Time magazine's 100 most influential people in the world.
Way of the Wolf: Straight Line Selling: Master the Art of Persuasion, Influence, and Success
Written By: Jordan Belfort, Narrated By: Jordan Belfort
https://www.audiobooks.com/audiobook/the-way-of-the-wolf-straight-line-selling-master-the-art-of-persuasion-influence-and-success/303746
Master the art of persuasion and build wealth with Jordan Belfort's step-by-step system that has proven successful for millions. Previously only available through his online sales course, this program is sure to unlock newfound potential in you.
The Power of Moments: Why Certain Experiences Have Extraordinary Impact
Written By: Dan Heath, Chip Heath, Narrated By: Jeremy Bobb
https://www.audiobooks.com/audiobook/power-of-moments-why-certain-experiences-have-extraordinary-impact/302984
What is it that distinguishes our most powerful moments? It all comes down to four elements: elevation, insight, pride and connection. This audiobook teaches you how to embrace these elements and create more moments that matter.
Am I Being Too Subtle?
Written By: Sam Zell, Narrated By: Sam Zell
https://www.audiobooks.com/audiobook/am-i-being-too-subtle/292057
Sam Zell's key to entrepreneurship is identifying opportunities and seeing what others don't. Listen to this audiobooks to hear Zell's unconventional concepts that have helped his ventures achieve great success.
Spark
Written By: Sean Lynch, Angie Morgan, Courtney Lynch, Narrated By: Teri Schnaubelt
https://www.audiobooks.com/audiobook/spark/279403
Do you have the spark that it takes to be a leader? In this audiobook, you will learn that anyone can be a leader by embracing seven key behaviours.  Leaders can be found at all levels of the organization; they are the sparks that challenge the status quo and push for organizational change.
Hit Refresh: The Quest to Rediscover Microsoft's Soul and Imagine a Better Future for Everyone
Written By: Greg Shaw, Satya Nadella, Narrated By: Satya Nadella, Shridhar Solanki
https://www.audiobooks.com/audiobook/hit-refresh-the-quest-to-rediscover-microsofts-soul-and-imagine-a-better-future-for-everyone/303204
Listen to Microsoft's CEO tell his story about a childhood in India to leading some of the most important technological changes in the digital era. In this audiobook, he shares techniques for renewing ideas and refreshing business practices to keep up to date with an ever-changing society.
At Audiobooks.com, we understand that entrepreneurs are go-getters who often lead busy lifestyles. Listening to books in audio format allows entrepreneurs to maximize their time and learn from successful entrepreneurs. Help your new venture achieve the results you want by listening to advice from these inspiring entrepreneurs.
Christine Correia is a marketing associate with Audiobooks.com, a subscription-based audiobook service that is available on both iOS and Android devices. She studies marketing at Wilfrid Laurier University. Christine loves sports, photography, travel and resides in the Greater Toronto Area.