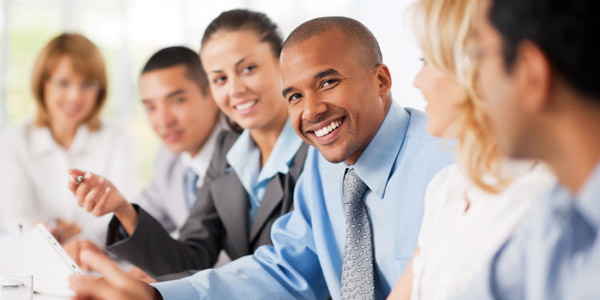 When it comes to isolating and choosing a career that you could be most happy in, it's best to play to your strengths. No matter who you are or what you are incentivised by, it's often instructive to take good care of what you can actually do and build on top of that. Of course, what you actually enjoy doing should be a strong motivator, but if those are different then finding a way to merge the two could be wise.
This list is focusing on those who are wonderful at managing people.  You may have noticed that you have a natural predisposition to helping a team achieve their aims. You may have given a stellar performance leading a sports team, or taking control when things go a little pear-shaped. You might find that you naturally look for solutions first, instead of waiting to be told them.
If this sounds like you, then you shouldn't neglect these skills. Not everyone is born a natural leader. We'd like to suggest some career paths that can help someone unsure of how to spend the rest of their life.
Degrees.
There are many forms of management, and many forms of specialization within that. If you're great with numbers, studying an online programme in finance can help you manage the vital financial resources of a person, a collection of clients, or a business. Your exacting eye, attention to detail and ability to convey respectful advice can help you achieve plentiful success.
If you have more of a sporting taste, studying sports coaching can help you get a qualified and well-experienced position in the sport of your choice. If you have a creative sprint, heading to film school and learning production management for a more hands-on and interesting diversification of your skills. This is what makes managing so worthwhile; no one can argue the versatility.
Teaching.
The world needs more teachers. It's become a dwindling profession for some reasons. For the most part, it's not seen as 'desirable' or something that people fall back on. This is simply not true. Teaching is one of the most important things you can do, and if you can translate your management skills to a social environment, you can have a wonderful time.
It's largely one of the most affecting and significant jobs you can do when helping shaping future adults. Bring the passion to your job that you have for the specialist subject, and the kids should naturally learn through osmosis. No matter what level you teach, bring the best to your career and you can have one of the most satisfying positions available.
Events Management.
If your understanding of people is not limited to managing them directly, but to manage their experience, then helping to develop wonderful events could be for you. This will take top-tier organizational planning, but with your expert skills of delegation, this should be an achievable feat. Events management is one of the most crescendo building and satisfying careers you can have, because hard work goes into developing and composing an event. When it arrives, you get to see the celebratory impact of your work first hand. This can culminate in some truly wonderful experiences. For those who enjoy socializing, and truly understand how to squeeze the most of a corporate, social or hospital event, then this career path could truly be for you.
These three career paths are some of the best and most inclusive you can find if you have management skills, but don't be afraid to work hard at finding exactly what works for you. Of course, part of managing other people is managing yourself, so we're sure you won't have any trouble.