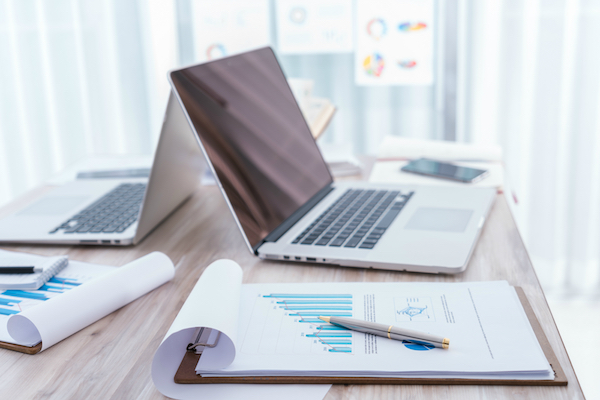 A successful market intelligence campaign can be the extra ingredient which pushes your business to new levels of success. By researching your market and channelling the insights into carefully devised strategies, your business can more effectively target the customers it wants to reach – without the guesswork usually involved in devising marketing strategies.
To get a better idea of how smart market intelligence can help your business, let's look at 5 ways you can prepare your business to adopt a successful market intelligence campaign.
Understand Where You Fit In.
In order to achieve a competitive edge within your market, it's important to first understand where in that market you fit in.
For example, you may manufacture ice creams. These largely fall into a 'food and beverage' manufacture umbrella. It may be tempting to try to compare your enterprise with a large, established company in the same market (such as Coca-Cola, or Cadbury) but in order to do so, you would be ignoring more sensible market comparison.
Identify where your business or your brand fits into your market. If you're a small business with a local, bespoke reach, your immediate competition is other similar businesses. For the purpose of market intelligence, consider these your peers.
Know Your Competition.
Once you have identified where in the market you fit, and who your competitors are, it is useful to understand how your competitors communicate with their customers, and how they market their product or point of difference.
Competitive intelligence such as web scraping allows your business to automatically extract relevant data from the websites of your competitors. Doing this allows you to track their promotions, interactions, and any trends unfolding so that you can compete preemptively, and plan a strategy to mitigate any competitive advantage they might afford.
Spot The Difference.
If you've taken the smart step and engaged the services of competitive intelligence campaign involving website scraping, you'll now have some data that your business can use to create marketing collateral.
Understanding how to read this data and spot crucial differences is key to unlocking the most value from your market intelligence. Don't rule out anything – small details such as metadata can even contain hidden competitive advantages.
Take the time to consider the decisions your competitors have made and why they have made them. If your competitor is particularly successful, use this data to unravel why.
By addressing these questions first, you will be able to develop a more effective solution for your own future marketing initiatives.
Keep Perspective.
Data and intelligence are certainly powerful, bankable tools, but they're not the only forms of knowledge capital you can rely on. In fact, keeping a perspective that is wide enough to take in various resources and strategies is key to remaining competitive and agile.
Resist the urge to blindly follow a competitor's strategy – seek to understand and have perspective on strategies and evaluate 'how' and 'why' before making any crucial decisions.
Clear, Concise Data.
When using data-driven market intelligence, make sure that you have a clear understanding of any metrics or terminology used in the data presentations. It may be as simple as utilising an extra service, or engaging your web scraping provider in further questions and guidance.
Developing a successful market intelligence campaign for your business is easier than ever if you take the time to plan out a clear, effective strategy. Using new technology, engaging industry partners, and learning to use data to drive marketing decisions can transform the entire landscape for your company in a powerful and lasting way.