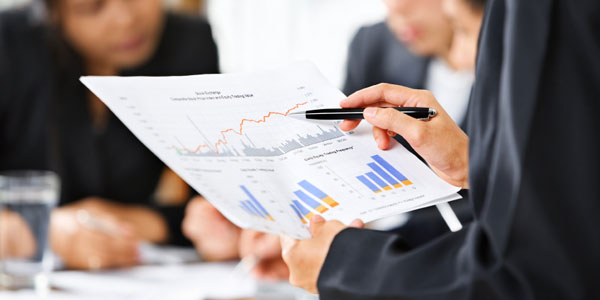 by Ali Syed, founder and CEO of EZOfficeInventory
'How hard can it be?', I mused in early 2011 when the thought of founding my own startup first began creeping into my head. The word 'techpreneur' hadn't made its way into the course of everyday conversation then, but that was exactly what I was – with solid technical experience in the software industry, but with little idea of how to even begin starting and growing my very own business.
6 years down the road, we now helm two market-leading software products with over 20,000 enterprise customers and counting. However, if I had been tasked with creating a 'How to Grow Your Startup' Starter Kit back in the days of my startup's inception, I'm sure I would have missed out on some crucial things, hindsight being 20/20.
My own preoccupations about our startup back in those days were about finances, branding, customer acquisition – bigger fish when I needed to be thinking about the little ones, too. And that's what it comes down to: When you're starting out, you can't lose sight of the big picture, but you also have to pay attention to the strange quirks of owning and running a business.
Below, I'll distill my thoughts on how to grow a startup into five pieces of actionable advice I hope you can make good use of.
1. Avoid Complexity.
Simplicity is underrated. It needs to be a focus for how work is done in your organization, along with being the foundational principle of your product. Our lives and those of our potential customers are already too complex and hectic. Providing a solution that is easy to use is a breath of fresh air, especially for businesses that are used to having to RTFM (Read The Fat Manual) before taking even the most basic actions on enterprise software! Software that is simple helps improve product adoption, and makes customer retention a breeze. So remember, while simple might not always be easy, it does pay off in the long run.
2. Acknowledge Failure.
Failures are great opportunities to take a step back and root around for better strategies. Every startup goes through phases where they face failures. This would be a great time to reflect, re-evaluate and then improve. As an example, we initially invested a significant portion of our budget on recruiting a sales team for our asset tracking software. The ROI was significantly below our expectations, and it helped us understand the relation between the product's price point and its sales strategy. We were then able to improve our sales significantly by working on the pricing as well as redistributing the budget between the marketing and sales teams. Think of failure as a way to highlight a bottleneck or a dysfunction, and attack it with all you've got!
3. A/B Test.
You can't always have all the answers you need. Rather than boldly blundering down a singular path, you'll be better off if you split your risks and try out different things. To this end, A/B Testing is necessary if you want to know what works for your business and what doesn't. Use it to your advantage by testing it on customer behavior, and even on your own team's performance. By assigning similar tasks to different teams, we've been able to baseline good performance at our organization. In this way, we not only know the strengths and weaknesses of our team members, but also continue to identify and resolve impediments to productivity.
4. Empower Employees.
This means giving everyone on the team the authority to make decisions that they feel are in the best interests of the tasks they're working on. The way to do this is to not freak out when mistakes are made, because they are a requirement for learning and growth! The only mistakes that should be unacceptable are repeated or careless errors, because that's when you know your employee's heart just isn't in the job. Our current team is continuously redefining its role, learning new skills and pushing the envelope. This ensures that our organization is always prepared to handle the ever-growing challenges we face as we move into bigger markets.
5. Think Big.
There's something we like to say at our company: if you're the best product in a niche market, you need to find a bigger market! Making a product entry into a niche is always helpful as there is generally less competition. However, there comes a time when you need to grow out of it and take on harder challenges. Not doing so will restrict your growth and leave you vulnerable to competitors who can easily grow into your niche and beyond. And the best defense is offense.
Of course, every business is different. If these general guidelines help you improve on your execution to starting or accelerating your startup, I'd love to hear from you!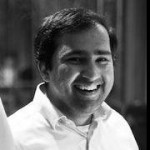 Ali Syed is the founder and CEO of EZOfficeInventory, an asset tracking software launched via TechCrunch in 2011. A University of Illinois Urbana–Champaign alumnus, Ali has seen his startup grow to be a market leader, boasting a number of Fortune 500 customers including Amazon, 3M, and Disney.