Think Teaching Clients SEO Isn't Worth Your Time? Think Again.
by Itamar Gero, founder and CEO of SEOReseller.com 
If you specialize in SEO, take a moment to imagine your ideal client.
What comes to mind?
A lot of SEO folks prefer someone who will "let them do their job and pay them." However, a client that doesn't take an active interest in what you are doing is less than ideal.
You want a client that fully understands your job. A business relationship where one party is ignorant about rendered services will almost certainly lead to inaccurate expectations and a misunderstanding of the timeline.
In a Whiteboard Friday from April 2016, Moz's Rand Fishkin pointed out that client skepticism has less to do with disappointing ROI or a lack of belief and more to do with simply not understanding the SEO process as well as a lack of communication between specialist and client.
Furthermore, the biggest names in the industry built their reputations on sharing their secrets and a seemingly endless supply of extremely relevant content flows from the likes of SEMrush and Social Media Today. Take up the mantle and educate your potential clients first and sell later, easier.
Here a few more reasons why educating your clients is a good idea.
Trust = Referrals.
Have you ever heard the saying, "birds of a feather, flock together?" In this case, it means that like-minded people usually socialize together. To put it in relatable terms, the people in your client's sphere of influence are likely to have similar needs. This includes SEO.
Which of the two referrals below sound better?
Yeah, I have an SEO guy and he's pretty good. I'm not exactly sure what he's doing but it seems to be working!
Or
Yeah, I have an SEO guy and he's pretty good. He walked me through some of the changes he made to increase the leads from my website! I'm learning and converting!
While a referral is always a good thing, the second referral sounds like a partnership with trust. Referrals expressed with trust are the ones that resonate.
How Long Is This Going To Take Again?
In terms of when your client can expect to see results, you're likely to give a 4-6 month estimate. However, I recommend you stress this is how long it will take to start seeing results. The strategy will mature over time and the full effect will be realized 8-10 months after implementation.
Additionally, provide visual representation of what exactly will be happening at regular intervals. Otherwise known as a timeline.
The last thing you want is to endure unceasing status update requests. Again, active interest is a good thing but updates should be prompted by you and should be scheduled. This will be acceptable to your client because you explained that what Google sees as authority takes time to build and must be maintained.
ROI… Return on Information?
You already know that the results your clients are looking for are expressed in dollars, not site traffic. Therefore, to fully understand the ROI, they need to understand what you are doing.
Here's an example:
Your new client's site isn't ranking for a targeted keyword group. Why not? Is it simply because their site isn't optimized properly? Or, are they targeting unrealistic keywords and their previous SEO guy didn't care to mention that to them?
If it's the latter, your client needs to understand that not only are you optimizing their site, you're optimizing their site for a completely different keyword group which requires more work.
An uglier example:
You just discovered that your new client's site has been penalized by Google and that is why they're not ranking, not to mention barely discoverable via organic search.
If your client only knows "front page of Google," they won't understand that your job has become infinitely more difficult because you have to undo the damage that has been done.
An understanding and appreciation for ROI starts with an understanding and appreciation for the work.
Being A Pro Ain't Easy.
You're an SEO pro. You're investing in comparison tools like Screaming Frog and Ahrefs to get the edge over your competitors and now you're confident that your services are superior to your less-informed competitors. Furthermore, you command a pro-level rate for those services.
That's great. Now convince a client who spent their marketing budget on a website that wasn't optimized that they need to pay your pro-level rate to get optimization that should have happened when the site was designed.
That's a tall task unless they understand what you are doing. Explain to your client at the very beginning how you provide results via a calculated and well-laid out plan using language that they can understand.
I've come across SEO experts that have actually delegated some work to their clients in an effort to help them understand. I'm not talking about a Google Analytics-walk through; just something simple, like content optimization. May not work for every client but it could go a long way in establishing trust and helping your client understand what you do.
Back to our birds of a feather conversation, which of these is the response you want your client to make when asked if your SEO agency is worth the money?
Yeah. At least I think so. I'm not really sure what he's doing but it seems to be working.
Or
Yeah, I didn't realize how poorly my website was designed. My SEO walked me through some of the work he will do and now I better understand the opportunities.
The client that understands what you are doing will be your best client every time.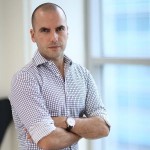 Itamar Gero is the founder and CEO of SEOReseller.com, a White Label SEO digital marketing solutions provider that empowers agencies — and their local business clientele — all over the world. When he isn't working, he's traveling the world, meditating, or dreaming (in code).

This is an article contributed to Young Upstarts and published or republished here with permission. All rights of this work belong to the authors named in the article above.