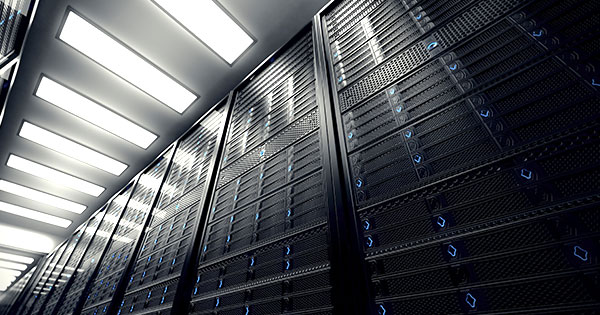 Just about every company's IT infrastructure goes through its share of growing pains. When your company is growing, it's often difficult to get your IT team organized enough to manage the wide variety of issues and tickets that can come up in a day. Fortunately, there is a bevy of great helpdesk software packages out there that are designed to make the process somewhat easier.
A good helpdesk package will make managing tickets more streamlined, it will provide a mobile platform for your IT team to work from, and it'll also have some superb asset management functionality so that you can tackle changes that occur on both your hardware and software infrastructure. The chief issue with such a rich field of software options is the fact that it's hard to find one that is feature-rich enough to cover the needs of a modern organization. Fortunately, that's where the IT helpdesk software by SysAid, also just called SysAid, can help you out.
SysAid is a modern helpdesk software package that can streamline processes for you. Here's how it shakes out in a nutshell:
SysAid starts with an annual plan that provides support for 500 assets and five users.
It has a 30-day free trial and also has several software demo options to try out the software before you make a purchase.
It has more than one method of installation; you can have an on-premise install, or you can opt to have the installation-free cloud-based version at your company.
It includes features like a remote desktop, a visual dashboard, report management, and convenient customization.
For those IT departments with staff that's always on the go, SysAid has an HTML5 option that will allow your IT people to manage tickets and monitor assets from a web-ready device.
Pricing.
IT helpdesk software by SysAid is also very enterprise-friendly, the pricing structure is fairly dynamic; you can start out for about $1,211, which covers the assets and users mentioned previously, or you can opt to double the assets for about $400 more per year. If you've got a larger organization, the folks at SysAid are fairly supportive and can craft a pricing plan for just about any sized IT superstructure.
Truly Robust Asset Management.
While many companies will utilize SysAid for the robust ticketing for their helpdesks, it's also a really powerful tool for asset management as well. Through the web-based system, your IT team will be able to manage things like security patch installation, which as you may know, is crucial, especially with the recent hacks.
Secondly, the software package also allows you to monitor just about any asset in your system, which means that your team will be able to track hardware status, make scheduled hardware updates, or track which software licenses have been applied to just about any machine running on your company's server, even mobile devices.
Providing a Portal for Both End Users and the IT Team.
Not only does SysAid provide a portal that your team can use to keep abreast of what's happening with tickets, assets, and your overall IT infrastructure, but there's also a self-service portal that your end users can use as well. Studies have found that end users are more satisfied when they have a system for resolving their own issues.
This is because many end users are more computer-savvy than they were in the past, which means that if they can avoid the ticketing process, it'll usually result in more satisfied end users. With this in mind, SysAid has a self-service portal that can help your end users achieve issue resolution without the need of actually submitting a ticket.
Typically this is done via a knowledge base that can be created by your team that can help end users walk through a step-by-step resolution process for the most common issues.
Automatic Ticket Creation.
If the self-service portal doesn't resolve the issue(s), then SysAid also includes a feature that provides automatic ticket creation. Your end users will just have to send a detailed email to a unique company-specific email and a ticket for the problem(s) will be automatically generated for your IT staff to look at later.
This system will also allow your end users to monitor a ticket's status so that they can understand when they can expect to receive a resolution from your staff. With this high degree of end user/IT rep synchronicity, it becomes much easier for IT organizations to monitor how well they are meeting the requirements of the SLA with the users.
Active Directory Integration.
This is one of the more robust and agile methods of active directory integration. SysAid can actively reach out and find the details of any attached device and get a strong readout of the software as well as the attached licenses.
Top Notch Support.
Finally, none of these robust features would amount to much without a responsive support staff. Fortunately, SysAid is an award-winner when it comes to the support experience. Contacting the company is quick and easy, and they seem very eager to help resolve any technical issues that might have cropped up.