by Jessica Thiefels, owner of Honest Body Fitness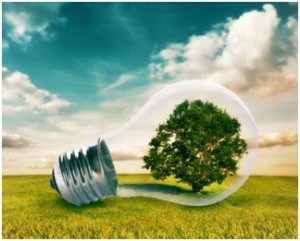 An ecopreneur is someone who builds a business that creates products or services that benefit people, the planet and prosperity. This model is referred to as the 3 P's — the triple bottom line, according to Ted Rollins, global ecopreneur and Chairman and Founding Principal of Valeo Group.
One way to share and instill the values of human interdependency, social responsibility and environmental sustainability in people is by starting your own environmentally-conscious business. To become an ecopreneur you must change your mindset and your focus, keeping 3 P's at the forefront of every decision you make.
Keep these tips in mind as you navigate the world of ecopreneurism and build your business.
Focus on Collaboration Over Competition.
As an ecopreneur, there are many times you need to put your needs or interests to the side and foucs on the bugger picture. Ben Hecht, CEO of an organization called Living Cities, suggests putting aside your own self-interests and forming creative partnerships with other business leaders who endorse the same ideals.
Rather than competing against each other for influence, revenue and customers, Hecht proposes joining forces with these "rival" companies. Together you can address systemic issues in the target demographic and promote improvements or restorations that are mutually beneficial to the partnership and your clients or customers.
Strive for Fulfillment Over Financial Gain.
Simply selling eco-friendly products may not be enough — consumers want to know that you care about more than making a profit. The 2015 Global CSR study found that 91 percent of consumers expect companies to operate responsbily and address social and environmental issues.
As such, it's important to adopt a holistic perspective on business as more than a profit-turning machine, but also a mode for community involvement and social activism. This will help you gain the support of consumers who are educated on the same causes that your company is passionte about.
Prioritize Eco-Conscious Over Convenient (Or Cheap).
Building a green business comes at a steep cost, but the long-term return on investment is worth the initial expense. From production to marketing and office administration, ensure that all facets of your business model are working to protect the environment, reduce the energy waste, and minimize the chemical emission or carbon footprint. This means working with eco-friendly manufacturers, using recyclable packaging and more.
These eco-friendly practices are often rewarded, according to research compiled by Nielsen which indicates that 55 percent of global consumers will spend more on products manufactured from an ethical source.
Consider Positive Impact Over Influence.
It's crucial to figure out the "why," or emotional connection, behind your business model. Companies with an altruistic mission statement, personal investment in their team and in-depth understanding of their customer base are empowered to affect change and shape culture in beneficial ways: "As a leader, you must commit to your purpose and make it real. Display it. Embody it. And embed it within the company. When employees share your vision, it will show in their work, and the business will thrive. Demonstrate your purpose, and prosperity will follow," says Rollins.
The bottom-line: focus on the 3 P's in every aspect of your business—from manufacturing to office space. Consumers will respond to your eco-friendly practices and you'll make a greater impact, turning your passion into a successful startup.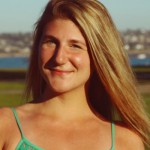 Jessica Thiefels, owner of Honest Body Fitness, has been writing and editing for more than 10 years and spent the last six years in marketing. She recently stepped down from a senior marketing position to focus on growing her own startup and consulting for small businesses. She's worked for businesses both big and small, including a 12-person education startup and well-known organizations like Business.com and Active.com. Follow her on Twitter @Jlsander07 and connect LinkedIn.