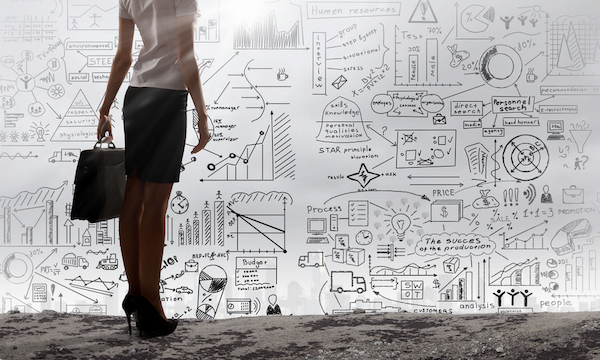 by Jeff McManus, author of "Growing Weeders Into Leaders: Leadership Lessons from the Ground Up"
The difference between employees who approach their job as drudgery and those workers who enthusiastically contribute isn't just about work ethic and matching skills to tasks. Developing a cohesive and impassioned team that is motivated to give their best effort means laying the groundwork and letting individual potential take root.
Unfortunately, too few managers are tending to the personal growth of their staff. Polls show that less than one-third of employees in our country are enthusiastic about their work. What's missing for these employees, whether they're sitting at a desk, standing on a production line or pulling weeds, is an understanding of how their ideas and investment of time, energy and skill matter. When they can see how their individual contribution affects the final result, then the culture of excellence begins to grow.
My lessons in leadership took years to develop. Leading the grounds crew at a prestigious resort and the Landscape Services Department at the University of Mississippi (Ole Miss), I did a lot of tilling the soil before I found a way to grow my aspirations and to help employees not just to survive, but thrive. Ten years into my tenure at Ole Miss, I discovered I was most successful when I focused about 20 percent of what I did on the technical aspect of the job and 80 percent on staff development. I came to realize that my position wasn't to oversee staff, but to develop leaders.
Healthy work environments don't happen by accident. They have to be grown intentionally. Here are the lessons I learned about cultivating a culture of excellence:
1. Articulate your core values.
As a staff, define your core values and what you strive for. Write them down and post them. The better you get at practicing them, the better the organization becomes. One of our values at Ole Miss is "to be the best of the best." We painted a verbal picture of what that meant. For example: "We want to be the best of the best in our industry, one of the best-looking colleges in the United States, like Disney World is to Florida and the resort business." This made it tangible.
2. Build momentum with some quick successes.
In my first year at Ole Miss, the size of our department was reduced by one-fifth. Landscape Services was in decline and we needed some quick successes — some low-hanging fruit if you will — to boost morale. As with most endeavors, small victories will lead to more. In this case, we purchased a few extension pole saws and did some extensive tree pruning in the campus's iconic Grove area. Our landscaping staff immediately received praise for the big improvement we'd made.
3. Define the wins.
It's much easier to hit a target that you can see. This means you need to decide together what the team is striving for and how it plans to achieve it. Winning is not being busy or rushing around to handle urgent tasks; it's having a plan and being able to implement it according to the team's high standards.
4. Make the organization as flat as possible.
Set a standard that you have direct access to everyone on your team, and they do to you. This requires being real, being approachable and listening. It also means admitting that you don't know everything there is to know about your operation, and asking staff to share what they know. Help set the tone that all staff can learn from one another.
5. Create a grassroots training program.
In the spirit of our college setting, the Landscape Services Department developed Landscape U, an internal training program with once a week courses in both technical training and leadership development. Providing training takes time. But sharpening a mower blade takes time, too. Still, you do it to make a better cut, to ward off wear on the motor and to speed up the lawn-cutting process. Long term, if you ever want to get to the next level in your organization, you need to train employees on an on-going basis.
6. Broaden horizons.
In my first year at Ole Miss, five supervisors and I visited Vanderbuilt, University of Louisville, University of Kentucky and several other campuses. Since then, staff continues to visit other campuses. They have learned about other universities' standards, and also about what questions to ask, what comparisons to draw and what resources to add to their network.
7. Share your passion.
If you want your staff to be working with you and not for you, you need to have passion for what you do. People will identify with your passion and see that it's okay to be excited about work. It becomes contagious.
Jeff McManus has a degree in Landscape and Ornamental Horticulture from Auburn University. He is an International Society of Arboriculture Certified Arborist and has been Director of Landscape Services with the University of Mississippi since 2000. His new book,"Growing Weeders Into Leaders: Leadership Lessons from the Ground Up", focuses on cultivating excellence among staff. He is also the author of "Pruning Like a Pro".