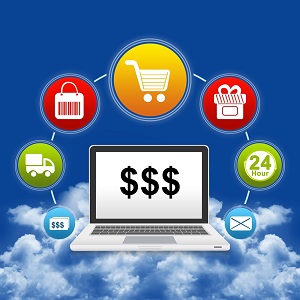 Doing business online is one of the most convenient activities that you can conduct if you want to make some profit. There are millions of active online businesses out there, but the truth is that many of them cease to exist after a short period of time. Even the ones that are here for a longer period of time are not the same – some of them are more successful compared to the others. If you are planning on starting an online business or you want to improve your existing online business keep reading this article.
The following is a short list of a few simple tips that will help you with your online business venture:
1. Analyzing your landing page.
It is impossible to run an online business without a landing page. This is the page that turns your ordinary visitors into customers. In other words, the landing page is directly related to your conversion rates. The good news is that you can improve the results of your landing page in one simple way – by analyzing and testing it on a regular basis. Even a small change in this rate means a significant number of additional sales.
A great example of this comes from CarVeto. Their founder and CEO, Marcus Rockey was diligently testing page mark up to improve conversion from free car checks to paid ones. By changing the background colour of the buy buttons from mid-blue to a dark red, CarVeto saw a 9% increase in sales conversion!
Marcus commented 'It is important to test just one element at a time over a minimum of 7 days. It is a more effective indicator and supports understanding customer preferences'.
2. Establishing yourself as an authority.
No matter what kind of business you have, building a strong reputation and establishing yourself as an authority in a specific niche is good for your online business. If you are like most people, then you have probably selected a niche that you personally find interesting and attractive. You also have some knowledge and experience. But, if you want to become a true authority, you will need help. One way to achieve this goal is to use the help of essay writers. These writers are usually part of teams that provide professional essay writing services on exclusive websites. You can use their unique essays or other forms of content on your website, on forums, Q&A websites, and other platforms.
3. Getting the most from your Thank You page.
There are many online business owners who are not aware of the importance of using a Thank You page. This is the page that the customers see once they complete the financial transaction on your website. Maximizing the profit of your online business is easily achieved by up selling. The Thank You page gives you an opportunity to do this. Simply, highlight some related services or products or your new products on the Thank You page.
4. Developing a long-term marketing strategy.
If you want your marketing strategy to be successful, then you must analyze and update this strategy accordingly. Monitor your marketing results, test new marketing methods and see how it goes. There are many analytics tools available online and some of them are even completely free. Of course, you should not focus only on one marketing channel – use PPC campaigns, banners on another website, blogging, guest blogging and other methods to promote your services, products and brand.
5. Making sure cybersecurity is at the top level.
The most common thing about the online business is remote work of people who are working in the different corners of the world. That means that each of those persons has their own cybersecurity knowledge and habits of it. Keeping passwords safe, browsing anonymously, making payments anonymously, making sure competitors do not monitor how do you crawl their website, preventing malware and ransomware – all of these things should be considered at the same level for the same online business.
As you can see, running an online business can be much more effective by implementing some proven business methods.