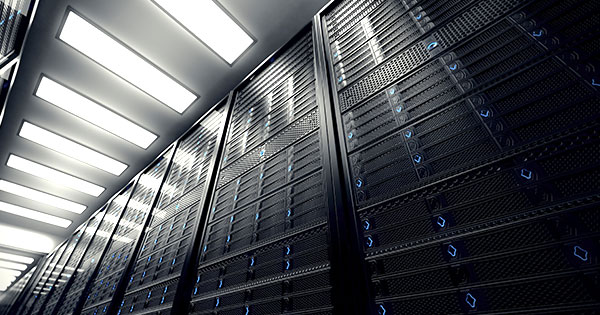 by Gladys Teng, Etech 7
While startups can (and often do) operate with as few as a handful of employees using personal laptops in a shared workspace, the successful ones encounter rapid growth and the challenges that come with transitioning to a larger scale. There are, however, a number of steps a small business owner can take in order to optimize this process. Instead of addressing IT needs only when they arise, having a well-thought out plan can ensure that a startup is on track for sustained growth.  
When it comes to IT, startups have an advantage over established businesses because most of them don't have to go through the hassle of transitioning from older systems to the new world of "IT-as-a-Service." According to 2016 survey by Mckinsey, companies are increasingly shifting towards consuming IT services rather than building their own internal systems. This means that while it used to be more efficient to set up software and hardware tailored to a business' specific needs, now smaller businesses are cutting costs by utilizing public IT services provided by tech giants such as Google, Amazon and Microsoft.
This article will walk through five ways startups can get ahead with the right IT services strategy:
1. Collaboration is essential for any business, and IT consultants can point you towards the tools that best fit your startup's profile.
Some popular ones to consider include Google G Suite, Slack, and CRM softwares such as Salesforce, Hubspot, and ZoHo. While these are often quick and easy to set up with tutorials and FAQs as helpful guides, IT consultants can also assist in answering more specific questions.  
Startups are particularly poised to benefit from cloud-based collaboration tools because minimizing overhead costs is a more urgent priority than it is for larger, established businesses. For example, while a startup may have 15 full-time employees, they do not all need to be working in the same physical space. Certain teams may require face-to-face communication while others are able to work remotely, using Skype for Business or Google Hangouts to keep in touch throughout the day. This kind of optimization allows for the capital that would normally go towards higher rent to be allocated towards growth-oriented endeavors, such as marketing campaigns.
2. Startups can increase productivity by using IT services to streamline operations.
The media frequently cites self-driving cars and artificial intelligence when discussing examples of automation, but not everyone knows about more accessible forms it can take. There are now countless ways for a small business to automate day-to-day tasks, and the burden of choice can be overwhelming. Fortunately, IT consultants who work with several businesses already know which products actually add value and free up employees' time to pursue longer-term projects. They can guide your startup through a step-by-step automation plan and help address any concerns you might have during the process.
For some businesses it may be better to avoid automating too much at once, rather having specific focuses such as updating sales numbers in a spreadsheet. On the other end of the spectrum there are startups that work well with a fully automated, integrated platform for all their sales and marketing data. Speaking with IT consultants will help clarify which approach your business should take.
Examples of software that helps with business automation include Gusto, which ensures automatic and timely electronic payments to employees, MailChimp, a tool that enables custom workflows and scheduled, automated email blasts to leads, and IFTTT, a service that provides endless possibilities for automating tedious tasks like updating contact information or adding events to a calendar.  
3. IT services equip startups with technology

recovery plans

in the event of a disaster, along with providing immediate support during and after such emergencies.
As per Murphy's law, "Anything that can go wrong will go wrong," meaning failure is inevitable. In today's world where technology is ubiquitous, there will always come a point at which a device stops functioning, or worse, data gets entirely wiped out by natural elements, security breaches, or internal glitches. The most important action one can take is to prepare for these instances, and minimize damage in the aftermath.
Loss of data is harmful to any business, but startups are particularly vulnerable when this happens because they may not have all the resources to resume normal operations. Being prepared can make the difference between starting from scratch and recovering the files necessary to continue doing uninterrupted business with clients. In this way, outsourcing IT services is more than just getting some form of insurance. It means being able to have reliable and experienced experts there with you when you need them, pulling your business out of worst-case scenarios with their guidance.
4. Pinpoint your startup's short and long-term technological needs.
Since every business is unique and has its own profile, or identity, it should be treated as such by IT services providers. Even though IT is shifting from being built to being consumed, each startup needs to identify its short and long term needs before selecting the ideal combination of services to invest in. IT consultants can personalize this experience as they are familiar with which business profiles are better suited to which technologies. They are able to provide insight on features you may need, or at the least greatly benefit from, especially those you may not even have heard of. In this way, they can help you look and plan ahead with technology propelling your startup's growth, beyond simply fulfilling its basic needs.
5. IT services relieve you from losing time and energy worrying about technology.
Above all, IT should not have to be an extra stressor that comes with running a business. On the contrary, it's there to ensure that your files are organized (no paper clutter), you can communicate freely with colleagues, and you are able to access your work even on days when you cannot physically come into the office. Despite the modern digital age, entrepreneurs who don't consider themselves "tech-savvy" can still be even more successful than those who are.
As articulated earlier, so many things could potentially go wrong with technology that simply thinking about it can be anxiety-inducing. When malfunctions do occur, finding out their causes without an expert's help can become a time-vacuum, because under the hood of software and devices there is usually many layers of cryptic code to parse through. Don't try to manage all of your startup's technological needs on your own when IT consultants are there to have your back.