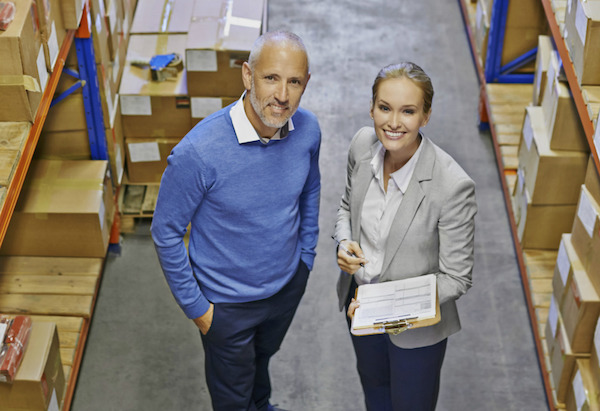 The small business sector has been witnessing phenomenal growth, especially in the e-commerce sector. With an ever growing global marketplace and the need to deliver products to customers, small business owners are constantly facing delivery challenges.
With thousands of businesses delivering their goods to customers across the globe, the demand for reliable delivery solutions is quite high. This is where small business owners are particularly facing challenges that can cause delays in deliveries and other issues.
To address potential delivery challenges, business owners need a smart approach on how they handle their products, from packaging to customer delivery.
Is the Packaging Right?
The last thing you want for your small business is a customer complaining about damaged or broken goods. With all types of products and items being ordered online, from electronics to wine bottles and cakes, you need to ensure that your packaging is right.
Packaging should conform to the requirements of the delivery companies and be environmentally friendly. Small businesses must do careful research and develop the best possible packaging for each item or product they sell without significantly increasing the overall cost of the product.
What is the Best Delivery Option?
The question of how you plan to deliver your products is of great importance. With different delivery options available, you need to consider some factors:
What types of products are you delivering?
What's the size and weight of the products?
What are the storage and retrieval requirements?
According to Pallet Anywhere pallet delivery services, you need a delivery option that allows quick handling of products to ensure faster turnaround and one that's cost-effective, efficient, easy to handle with package handling equipment and safe for storing products.
How Reliable is Your Courier?
While small businesses struggle to match the effectiveness of scale when it comes to running multi-channel deliveries like big retailers, working with a reliable courier helps minimize delivery challenges that may pose a risk to ensuring smooth operations.
There are a number of reliable couriers that specialize in delivering products for small businesses, like a pallet courier or chilled courier service. What matters most is finding a shipping company that provides a comprehensive delivery service that includes simple online booking, packaging labels and an efficient shipping process.
Does the Courier Understand Your Business?
If the courier doesn't understand your business goals or align to your needs, you're likely going to face challenges. For instance, if their staff don't know that your goods must be delivered within 48 hours of ordering, you could end with frustrated customers and a damaged reputation.
When it comes to delivering fragile items like gifts or perishables like fruits, you need experienced delivery services. There's a lot more that goes into ensuring quick and cost-effective deliveries to customers, and part of that lies in working with a courier that understands your business well.
Do Your Goods Require Special Handling?
If you're delivering products that can't simply fit into conventional boxes, you'll need special handling. To avoid damage and delays in delivery schedules, you must address the special handling requirements of the particular goods being delivered to customers.
Work closely with your shipping company to ensure that all goods or products being shipped are handled with great care.
Are You Allowing Automated Tracking of Deliveries?
There's no bigger headache than searching for missing deliveries. How do you track your deliveries? It's important to have a tracking system that allows automated tracking of all packages right from when they leave your warehouse to when they reach a customer.
Automation is the key to streamlining your warehouse operations. With end-to-end package tracking, your business is able to identify potential delivery problems and enjoy a more efficient delivery process.
What to Do.
As a business owner, it's your responsibility to identify delivery challenges and come up with solutions that allow smooth, hassle-free services. Set up robust systems and act on customer feedback. Your ultimate goal is to offer your customers the best shopping experience.