by Jessica Thiefels, owner of Honest Body Fitness
If you own a small business and are looking to upgrade your workspace from the kitchen table to an actual office, it's time to asses your budget and start looking at space. Not only is renting a large expense, but there are a wide variety of expenses that come along with a professional space, including maintenace and potential rent increases.
To avoid these additional and costly fees, it's critical that you're prepared to negotiate the terms of your rental agreement. Keep these five hidden costs in mind as you research spaces and read through potential contracts.
Rentable Square Feet.
This cost refers to the amount of square-footage in the entire space—including areas the tenant will not occupy such as lobbies, stairs, elevators and janitorial closets. In some cases, the landlord might even charge for columns, recessed entries and curved walls, so avoid offices with interior embellishments, which will likely increase the monthly rent.
The usable square feet accounts for the space a tenant can actually use like conference rooms, reception areas, office cubicles, bathrooms, kitchenettes and storage areas. You can compute the rentable square feet using this formula from 42Floors, a commercial real estate website:
Building Rentable Square Feet / Building Usable Square Feet = Load Factor
Tenant Usable Square x Load Factor = Rentable Square Feet.
Understanding this equation helps you compare the costs of multiple spaces quickly and easily, without getting on the phone with someone who will be pushing for the sale before you know the total financial investment.
Maintenance and Repairs.
This cost refers to the basic upkeep of structural fixtures in the building, like the roof, walls and facade, or lighting. Most landlords charge a tenant for making changes inside the office space if they interfere with these construction elements.
In addition, if a cosmetic or non-structural repair needs to be made, the landlord will rarely cover the expense. This makes it's important to define which maintenance fees you as the tenant are responsible for in the rental agreement. Often, it's worth considering hiring regular janitorial staff in order to stay on top of upkeep within the office. Tenants these days are most likely to go with cleaning companies such as Ideal Cleaning, who offer a nationwide maintenance service and office equipment cleaning on top of janitorial services, in order to slightly reduce maintenance costs.
The Harvard Business Review also cautions, before you decide to alter the space, find out exactly what the landlord considers as a structural fixture—otherwise, you risk being saddled with an unexpected invoice for repairs at the end of your lease.
Operating Expenses.
This cost refers to the landlord's financial commitment to running the property and allows them to recover some out-of-pocket expenditures. However, some landlords attempt to use this clause in the rental agreement as a means of charging the tenant for capital expenses like advertising, refinancing, landscaping, structural maintenance, mortgage or interest fees, real estate taxes and more.
Preparing a Request for Proposal (RFP) can help you get a better understanding of lease terms and operating expenses. An RFP includes both chief negotiations and terms of the lease:
"Operating expenses are another important component of the negotiation because they represent a cost center to the tenant," explains Laurens Nicholson, principal and director for Windsor Aughtry. "The purpose of the Request for Proposal (RFP) is to expose how the landlord proposes to pass through expenses to the tenant. For example, will all building expenses be passed directly through to the tenant, or will expenses be passed through once the expenses exceed a certain dollar amount?"
Occasionally, a landlord may even charge the tenant for business-related activities conducted after-hours or on weekends. If the operating expenses cover more than just the necessities such as janitorial services, electricity, non-structural repairs, air-conditioning and security measures, negotiate terms before signing the contract, suggest experts to AllBusiness.com
Yearly Rent Increases.
This cost refers to the escalation of rent after the base year—the first 12 months of a lease. If the you continue to occupy the space once this initial period is over, the rent will increase at your own expense. If a building has been operational for more than one year, you can use the previous 12 months as a reference point to calculate how much the rent is likely to increase the following year. These records are made available to the public through The U.S. Bureau of Labor Statistics (BLS).
After obtaining this data, you can determine if this cost is both reasonable and affordable by using the Consumer Price Index (CPI), which measures the annual inflation rate of commercial properties. The current CPI can also be accessed on the BLS website, and once you have that percentage, this equation will tabulate how much is owed after the base year:
CPI + Current Rent = Rent Increase
Current Rent + Rent Increase = New Rent
Electricity and Utilities.
This cost refers to the monthly power usage in the building, which is typically divided between all the tenants of an office space. These expenses include water, heating and cooling, electricity, waste removal and internet connection. While it's normal for utilities to be factored into the rent, there are some caveats you should discuss with the landlord.
Albert Wu, a commercial leasing advisor, suggests negotiating as close to the electric company's low bulk rate as possible. This ensures that you won't be charged a higher premium than what the utilities actually cost. He also warns that some landlords impose extra surcharges on utilities, so it's recommended to conduct a price comparison with other buildings in the area.
To Move, Or Not to Move.
If your business is at a point of expansion and an office is needed to facilitate growth, accommodate employees, and serve the client base, consider these hidden costs as you search for the most affordable space to meet your professional needs. When you do the math yourself and go into negotiations knowing about potential hidden fees, you'll get the space you need while staying on budget.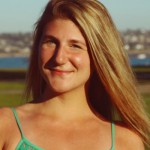 Jessica Thiefels, owner of Honest Body Fitness, has been writing and editing for more than 10 years and spent the last six years in marketing. She recently stepped down from a senior marketing position to focus on growing her own startup and consulting for small businesses. She's worked for businesses both big and small, including a 12-person education startup and well-known organizations like Business.com and Active.com.