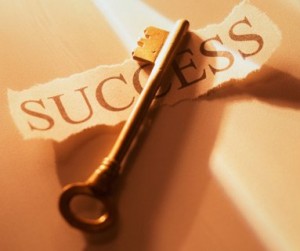 We're currently living in the age of the startup. Some are more successful than others, but the advice of some of the leaders at the top can always help new and aspiring entrepreneurs to figure out their next steps. Learning from someone who has already been there and worked through the challenges can be extremely beneficial.
Some startups rise to the top immediately and others fold, but learning from the first set could help you avoid some catastrophic mistakes.
Don't Get Derailed by Mistakes, by Learn from Them.
Alex Pina of Comfortup says that there are many things to keep an eye on as an executive of a busy startup, but remarks, "Don't dwell on mistakes, but do all you can to never make the same mistakes twice. One mistake won't kill you-the same mistake, twice, might."
Never Stop Learning or Asking for Help.
Seattle inventor and entrepreneur Mark Grabham says that you can't rely only on your own expertise to make things happen or to scale quickly. He says, "You have to get help from other people. Go online, listen to podcasts.  There are hundreds of podcasts about entrepreneurship."
You're going to make mistakes- that's a given. It's how you interpret them and move on from them that matters.
Location, Location, Location.
It's no surprise that there are plenty of startups in Silicon Valley each year. There's a large pool of talent to pull from.
"What results is a steady stream of well-trained engineers, business people, marketers, researchers; a vibrant venture capital community; a highly available stock market appetite for stock flotations; and people with experience in business, including how and why business failures happen," says Vint Cerf of Google.
With online business, location can refer to how you choose to market yourself- through Google Ads, Facebook ads, and similar options. Location really matters because you have to know where your ideal customer is spending time and how you can reach them directly where they are at.
Get Help From Your Users.
If you want to know exactly what your target market is looking for and how to serve them, evaluate any opportunity to learn from and work with them one-on-one. Since consumers are bombarded with messages often, you need a message designed specifically for your ideal audience. You have to stand out from the crowd and it's hard to do that unless you know their pain points and what they need. Hootsuite CEO Ryan Holmes says not to lose any chances to work with your customers.
Ask them in surveys and keep track of the kinds of comments flowing in through customer service. If people are asking the same questions or canceling for similar reasons, that's an opportunity for growth. Aside from addressing those concerns directly to help that frustrated customer, go one step further to see how you can incorporate a new strategy into your business.
Research Before You Start.
It's not enough just to have a good idea. You've got to research the market to see where people are successful and the potential gaps. Just having one unique idea doesn't mean the same thing as that idea being easily sold or scaled. That's why Fubu founder Daymond John says, "Learn as much as you can about your industry immediately. Become an expert in that industry. Obviously, there are plenty of resources out there between your library and the Internet, but also try to find a mentor who directly answers your questions. Any information is always good information."
Running a startup is an exhilarating experience and one that's filled with hard work. That's why you need to care about how you approach the process and how you can deploy lessons learned from others to accomplish even more with your company. Taking a long-range look from the outset may serve you for years to come. Make sure you think about where your business can stand out from others and what you hope to accomplish by starting and growing your company. Knowing your customer, doing your research, and learning from your mistakes can all help you achieve great success in the business world regardless of the kind of company you start.