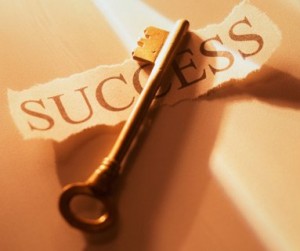 Making the decision to stop working for someone else and to start your own business is both exciting and nerve racking. A lot of new businesses don't last and some are unfortunately doomed to fail from the offset. If you're planning to start your own business, you need to take action to increase your chances of success in the long run. There are a few common mistakes new business owners make, which are quite easy to avoid.
This article describes a few ways that you can make sure your new business is successful.
What Makes a New Business Successful?
The same principles apply to businesses providing an online service and those in an industrial setting that rely on machinery or a dispensing machine to make their product. The first thing you need to do is spend several months planning and preparing before you set up. It's important to learn as much about the niche and to do your research into what people actually want. After all, customers aren't going to buy things that they don't want.
The next point to remember is that everything takes time. Your new business will probably take a few months or longer before it starts to see any revenue. This is normal and you shouldn't get too stressed about it. However, be aware that it's more likely that you're going to be making losses in the early months.
What Increases the Risk of Being Unsuccessful?
One of the biggest mistakes entrepreneurs and new business owners make is by thinking that they're the experts in their chosen niche. When this happens, the person will overestimate and have false expectations of their customer's behavior. This in turn creates a false illusion about what you can actually expect and achieve. In time, reality creeps in when the customers don't buy their products or use their services resulting in the business going under.
It's also a bad idea to offer big discounts on your services or products when you're already an established company. If you have the customers coming, why offer a 50% discount when you can just offer more value for the same price? Promotions are good at the start, but later you should consider finding ways to increase the value to the customer.
What Can I Do to Make Sure I'm Successful?
Enter your start up with a level head and be as realistic as you can. Don't expect people to buy things that you want to sell. Give people what they want to buy.
You should also aim to have some level of cash flow from the very start. Some companies offer big promotions to get loyal customers to start with before giving the upsell.
The Bottom Line.
Starting up a new business is an exciting and challenging experience but unfortunately many fail to see their second and third birthday. If you want to increase your chances of success, learn as much as you can and try to understand the target audience as much as possible. Use promotions in the early stages to get the people in and then later add as much value as you can to keep them coming back.