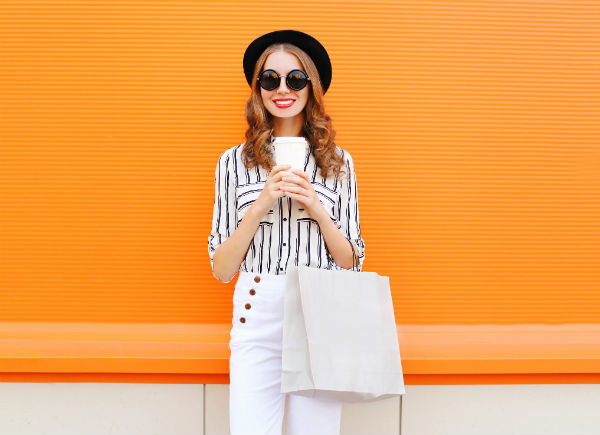 If fashion is your passion, there are now ways you can turn this passion into a rewarding career. Fashion styling is an ever-growing market aimed at helping others to put forward their most fashionable self.
If you're thinking of taking the plunge and choosing fashion styling as a career path, there are certain steps you can take to help build your confidence, your client base, and your knowledge along the way.
Let's have a look at a few of these steps in a little more depth.
Formal Learning.
Like many other career paths, fashion styling can be learned formally through either coursework, mentorship or a combination of both. You can even become a certified personal stylist by undertaking a fun-filled, practice-based learning experience through a trusted professional. Since you're considering opening your own business, pursuing more formal and business-oriented education, like a degree in fashion merchandising, is also a smart move to ensure success.
One of the benefits of receiving training from a certified stylist is that you will be provided with additional ongoing support and a network of contacts. This can help immensely if you're new to the industry or are still trying to find your feet. It also provides you with the comfort of knowing that you're being trained by an organisation or individual with years of carefully honed practice and craft.
Build Your Portfolio.
With many creative and visual careers, much of your business will be generated by a portfolio of your work. A successful portfolio is one that can capture and convey your achievements in a way which is immediately visually compelling.
In order to build a fantastic portfolio, you will first need to engage yourself with some clients.
It can be a good idea when you're starting out to offer heavily discounted or even free services to customers in exchange for their inclusion in your portfolio/media kit. You can also form a partnership with a photographer, by providing them with subjects to photograph. In return you will receive well-framed and presented photographs from which to build your portfolio and presence.
Much of your initial business building may be in the development of synergistic relationships and partnerships with other visual creatives. It's important to remain professional, approachable, and open-minded.
Dress For Success.
A particularly important factor that you may wish to consider is that of your own image.
As you will be presenting as the public face of your business, you will need to think about what your personal presentation and image says to potential clients.
Find a way to convey your personal style which helps to draw customers to you.
If you're particularly interested in avant garde or fashion forward styling, dress to convey this message. If you're a more classic, minimal fashion chaser, think about what this says to customers.
It's also good practice to engage in top-notch personal grooming.
Small touches, such as clean, well-kept nails and skin (and well-matched makeup) will make a huge difference to how you present to potential clients, as will your communication and body language.
Testify.
When building up your client base, take extra efforts to promote good word-of-mouth among customers. The importance of word-of-mouth and recommendations is a high as ever. A well-serviced, happy customer has the ability to transfer and create ongoing business for you through viral communication and the review process.
It can also be helpful to offer your services to non-traditional or less well-off markets, such as teenagers and young adults. Word of mouth recommendation is particularly high among these cohorts, and offering special packages for youth or youth groups may encourage a higher volume of this market to your business. It all helps the process of reputation building.
Fashion styling is a fast-paced, fun-filled career path with an almost limitless potential client base. No matter your level of current expertise, there's a way to get your foot in the door of the industry – and it's never too late to start.
[Image via www.thinkstock.com]