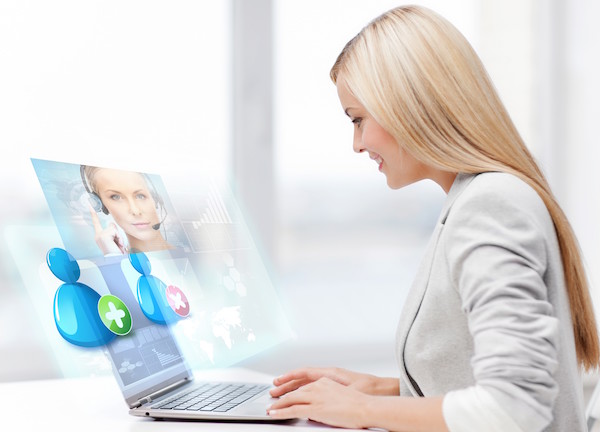 A business owner who arranges for virtual office services is taking decisive steps to improve the bottom line of his or her business.
Take a look at four specific ways these services can give a business the advantage over its competition:
1. Projecting a Professional Image.
When a business owner hires virtual assistants, he or she is building a professional image. Virtual assistants are trained to handle telephone calls from customers and vendors with courtesy and efficiency. This means everyone who contacts the business hangs up the phone with a positive feeling about how they were treated. Also, when customers and vendors contact the business, they know they will be treated with respect. Over time, this earns a business a valuable reputation for professionalism.
2. Making Time for Creative Thinking.
An owner who is constantly reading business emails, answering phone calls and solving issues with inventory doesn't have the time to work out ideas for new products. Also, an owner who is busy with administrative tasks doesn't have the opportunity to improve on existing products. However, when an owner has the help of a team of virtual assistants, he or she has the extra time needed to create new products and services that can boost profits. The business owner also has peace of mind about the level of service being provided to his or her customers and vendors.
3. Enhancing the Efficiency of Operations.
A business owner may take pride in the efficiency of the day to day operations of his or her business. But, operations can always be more efficient. Taking advantage of virtual office services can streamline the operations of almost any business. Virtual assistants have the experience and training to handle customer questions, shipping issues, payment delays and more. Furthermore, virtual assistants can handle these things in a timely way. When a customer or vendor receives prompt, quality service from a business, they are more likely to continue the relationship.
4. Prioritizing Communications with Customers and Vendors.
In order to run a business in a customer-friendly, efficient way, an owner must take care of the most pressing issues first. A team of virtual assistants can help an owner to accomplish this goal. A professional virtual assistant can sort through email and monitor voicemail messages to pass on the most important ones to the owner. Consequently, the business owner can focus on what needs to be addressed right away, then moves on to solve less pressing issues.
Finally, one of the best things about virtual assistant services is they are appropriate for businesses and companies of all sizes. In fact, with the help of these services, the owner of a small business can expand operations to become a larger presence in the industry. A business can grow and improve with help of capable virtual assistants.