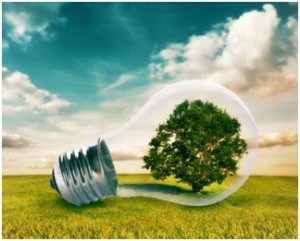 Did you know that the average American creates 4.5 pounds of trash in a day? That's a staggering statistic when you take into account that there are around 321 million Americans. This number becomes even more astronomical when you take into account the amount of waste businesses produce.
If you're looking to make your business as eco-friendly as possible, the major corporations in the waste management industry are not the solution. Your business needs to work with a forward thinking company that offers sustainable waste stream management.
The Problem With Current Waste Management.
​Our trash has to go somewhere and current waste management companies are more than happy to take it off your hands and transport it to their landfills. While this may sound like an ideal solution, the problem is that they are only transporting the waste, not actually managing it.
Studies have shown that landfills are made up of 46% recyclable material. When nearly half of these oversized dumps could be utilized for a more sustainable future, it's time for a change.
The second issue lies in the industries' major conglomerates double-billing platform. Have you ever wondered what you are actually paying them for? Well, your business is being charged once for pick up and then a second time for the trash being dumped into their landfill.
With prices constantly rising, zero effort towards recycling, and non-transparent billing, the old days of waste management need to come to an end. That's what Rubicon is aiming to accomplish, revolutionizing the industry.
Technology Meets Sustainability.
​With a simple app, your business can make managing its waste easier on all fronts. While traditional companies pick up on their terms, the app allows any business to choose their own pickup dates. That could be as frequent or irregular as it needs to be.
Instead of relying on large corporations, the app connects your business to a network of independent haulers who share sustainable and Eco-friendly ideology. Every hauler is vetted, insured, and regularly monitored for their performance to ensure a safe and productive service. These haulers bid for your business, and it's no secret that competition helps to keep costs down.
​Making Recycling A Priority​.
There's more recycling possibilities out there than most realize. Rubicon works with independent organizations that can reuse:
Cardboard
Electronics
Grease and Oil
Pallets
Plastic, Metal, and Glass
Construction and Demolition waste
Food Waste
Paper
Universal Waste
and even Hazardous Materials
Whether it's reusing old materials or converting waste into energy, you can rest assured that your recycling efforts are not in vain. Using the app, business can see exactly where their waste went and stay certified with the nation's leading programs.
​​Saving Cost​.
Aside from cheaper hauling through the bidding process, businesses can also see revenue generated through recycling incentives. The app also allows any business to track its spending data with complete transparency on bills from the past and present.
​Change Starts With Care​.
When your business decides to partner with Rubicon one of their teams will perform a waste stream evaluation to see exactly what is being thrown away, which services would best suit your company, and what haulers are offering the lowest prices for those services.
They will even get your business out of an existing contract with any waste management service. That is how dedicated the company is to creating a sustainable future.
​Sustainable Waste Management​.
If your business is looking to be a little greener, then Rubicon is certainly worth looking into. Using technology to connect companies who care about our planet's future they offer lower prices for waste management services done the way it should be, by actually managing the waste.