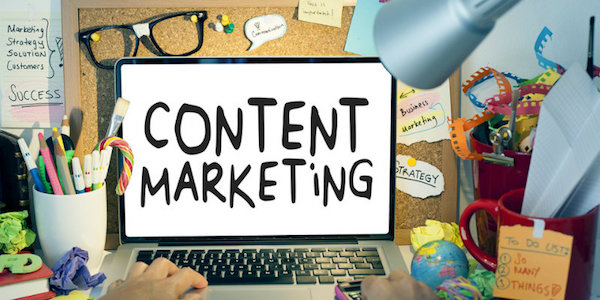 by Keval Padia, co-founder and CEO at Nimblechapps
What makes aspiring small businesses different from their big brothers is that they have an insufficiently small budget to fulfill big dreams. But interestingly, such dreams are worthy enough in the level playing field of content marketing. Yes, when it comes to effectively reaching an audience with quality contents, even big budget marketing teams can fall short of the achievement of many smart content marketers in startups.
But a budget is still a big constraint that forces small businesses to cut short their content publishing plans or to make two or three persons take all the load of marketing on their shoulder. When you have less budget, you can be less frequent with posts and without a big team or dedicated tools less frequency of social posts. This is what remains to be the general experience for most content marketers.
Question is, in spite of these constraints how you can ensure an effective content strategy with the same team of marketers? Well, grossly the answer remains to be the old rubric of 'quality over quantity'. When you can be less frequent and less voluminous with content posts, you need to focus more on quality. The quality of posts apart, you need to ensure quality partnerships, influencers, and audience. By seeking perfection you can win over the constraints of volume and budget.
With this piece of wisdom in mind, we are going to introduce here 7 content marketing tips for small business owners:
1. At a glance readable content.
Nobody likes reading dense paragraphs anymore, however, expertise driven it seems. Especially with mobile users forming the large part of an audience, expecting them to go through a large body of text is impractical. The attention span of the audience is fast decreasing and so you need to deliver contents that can be scanned quickly at a glance. Remember the following things.
Break a large text content in small paragraphs and sections divided with heads and subheads.
Here are there use some bold and italicized catch phrases and important lines to grab attention to the context.
Use bullet points under subheads to allow quick reading of the points described or explained.
Use a variation of typeface to create a sense of hierarchy or just to give your contents a visual appeal.
2. A mixed bag.
Variety is what rules the web now. There are too many ways to deliver the same contents to the users. But every time you make your content appear different, it creates more charms and becomes more capable of grabbing attention. This is why, instead of a single content type, a mixed bag of contents comprising text, images, infographics, video, charts, GIFs give your web presence more scopes of engagement.
3. User generated content.
For some time we are getting used to this trend. Instead of reading what the brands have to say about their products and services, customer reviews and user opinions can nail the thing in the right manner. Thus we have several review websites across travel, food, home interior and other niches that principally feature user generated contents, mainly reviews and user opinions. That is one great effective way to build the credibility of a business brand. A business brand which is in the midst of a whirlpool of opinions and reviews directed to it is definitely perceived as a happening and lively one. To use user generated contents to your advantage here are some tips.
Always provide honest reviews comprising both negative and positive ones. You can only look credible in that way.
Reply to each customer queries and reviews in a polite and thankful way.
Post user photos with exact description. When posting user photos seek permission beforehand.
Encourage your users to upload short videos about their experience with your business brand or service.
Always take their suggestions with the positive spirit.
4. Create evergreen content.
Some contents on the web remain fresh forever. They are called evergreen contents. Such contents give a website traffic and business for years on end. Such contents also help to build credibility and reputation of a website. So, besides addressing the need of the hour with trending contents, always build a repository of evergreen contents.
Evergreen contents typically consist of expert articles and blogs with detailed information and knowledge that will remain authoritative for a long period of time. Videos with expert guides on a given topic can also remain as evergreen and relevant for years to come.
5. Reach out to influencers and experts.
You are already aware of the huge difference influencers make in allowing a website to reach out to its audience. Influencers of any business niche are taken seriously by businesses and customers alike. So, being mentioned or referred by the influencers can play a key role in driving traffic and conversion. Reaching influencers is especially important when you need to deal with a budget constraint. Start with small influencers in platforms where most of your audience frequently go. When addressing influencers, always figure out how they can add value to your traffic flow and business conversion.
6. Leverage social media presence.
Yes, for small businesses social media seems invincible since it's the best tool to reach out to an audience at no extra cost. But, there are too many of them and all your competitors are equally engaged on social channels. So, how to connect your audience cutting this overwhelming maze of competition across channels. Here are some tips to make your social media presence big and effective.
Choose a few channels as without a dedicated team you cannot handle your presence in all of them.
Apart from Facebook choose other channels wisely. For B2B and professional audience LinkedIn, for women Pinterest, for micro byte sized contents Twitter, for predominantly male audience Google+, for visual contents both Instagram and Pinterest, this how you should decide on the choice of platforms.
Create business pages for your website across the chosen platforms.
To boost engagement to your social presence, consider using bulk sharing tools like HootSuite and Buffer. You can go for the economy package to start with.
Schedule post as per your audience engagement on the respective platform.
Post consistently throughout the week.
Engage with your audience frequently with comments, reactions, and likes.
7. CTA for every content.
Every content on your website should carry a Call to Action element that tells the user to take specific actions. You get business when users get into action after going through the contents. A text content should invariably feature a Call to Action sentence in the end. Similarly, a video content should offer a Call to Action button in the end. Whether to tell users to sign up for newsletters or follow the social profile or to tell users to contact the business for more information, a Call to Action must be there at the end of any content.
In conclusion.
We must advise you to give your content strategy a boost with a crisp and clutter-free design optimized for reading and viewing. Contents and design must go hand in hand at a time when mobile is the principal access point for most contents. In addition to that, ensure fast loading speed for all your contents.
Keval Padia is co-founder, CEO and developer at Nimblechapps, a prominent iPhone application company based in India. He has been working on different mobile and web technologies for last 8 years. He is a developer with acute knowledge of user experience design.