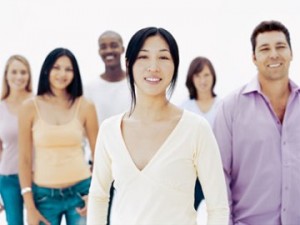 If you're a businessman, then you should be aware that people who are under 35, or those simply called Millennials, is a great demographic you should target for your business. However, the traditional marketing strategies often do not work with this particular group. This presents a challenge for your business to capture their loyalty to your brand.
Other businesses have had a hard time figuring out how to market to millennials as well. Luckily for you, it doesn't have to be a jigsaw puzzle anymore. Forget about playing the guessing game and just learn some useful tips from experts to help you become the favorite brand of the new generation!
Be Instagrammable.
In case you are not updated with what millennials have on their phone these days, Instagram is another famous mobile application that people use for sharing pictures aside from Facebook. The new generation loves brands or products that they can take a picture of and post on social media. Have you seen a café with an umbrella themed ceiling? Weird right? But with creativity, weird ideas can be very appealing for millennials.
This is going to be the fun part since you can let your imagination run wild as you think of unique ideas that will capture the attention of your target customers. Millennials are adventurous and they like to patronize new and unique concepts. Take advantage of this and think of an Instagram-worthy product or brand that you can offer.
Be Recommendable.
Millennials do not easily believe in advertisements. They don't trust promotions immediately unless it is recommended by their friends or friends of their friends. Word of mouth is something that you should focus on if you want your business to be a favorite. This is another reason why you should have an amazing product or service. Once a customer is impressed, expect your brand to be recommended to the customer's network of friends. This can grow your client base exponentially!
Be Responsive.
One thing you should remember if you want to cater to millennials and make them love your brand is that they don't like to wait. This means annoying ads are automatically a big NO for them. They might not even give your ads the slightest bit of attention! The amount of time you take before replying to their inquiries on social media or even SMS is also vital. Millennials love those who can reply to them instantly so if you want to boost your sales, be sure to attend to their concerns immediately – see Jook SMS on managing replies effectively.
Be Personal.
If you are going to be a snobby business owner, it is time to change and reach out to your audience now. Make them feel like you are a friend that they can trust. Attend shows, bazaars, and other events that will allow you to be closer to prospective customers. By doing this, you'll also find out what strategies work well for your competitors. Use this as an opportunity to create a better brand that is not only going to be loved by millennials but by clients of all ages as well!