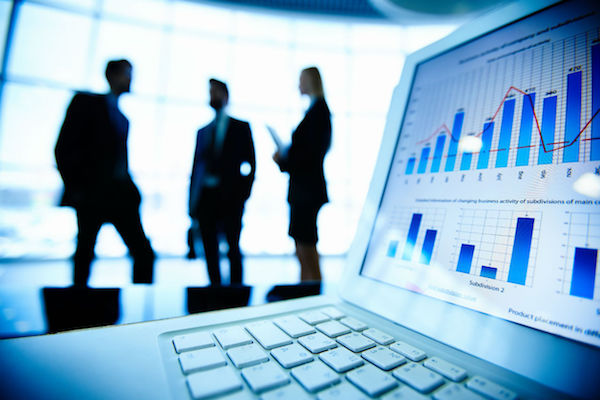 by Michael Burdick, CEO of Paro
When it comes to financial activities, trust and credibility matter. They affect how well your financial team performs, your company's reputation, and, ultimately, its bottom line. Look no further than the recent Wells Fargo scandal for an example of how ethical lapses can obliterate a company's credibility.
Under pressure to hit unrealistic department sales targets, Wells Fargo staffers opened as many as 2 million unauthorized bank and credit card accounts. Despite the massive scope of the fraud, customers ultimately didn't lose a lot of money. The lender has since refunded $3.2 million and fired 5,300 bankers for their alleged roles in the situation. In addition to ruining thousands of careers, the scandal has rocked Wells Fargo's reputation.
For firms of all sizes, this serves as a stark reminder of what can happen when an organization doesn't prioritize trust and transparency. Whether we're talking about your own financial team or third-party vendors, it's essential to look beyond basic capabilities and performance. Carefully consider personal integrity when vetting anyone who will represent your company, and work to ensure your leadership and policies reward the right actions.
Where Good Companies Go Wrong.
Unrealistic expectations and pressure to meet arbitrary goals can cause even the best company to go off the rails.
When these problems emerge, employees begin to feel as though no amount of effort will improve a bad situation. That lack of control mixed with an environment focused on meeting goals at all costs leads to an incredibly volatile cocktail of paralysis and fear. Ethics and personal integrity fall by the wayside, and employees focus on doing whatever it takes to keep the paychecks coming.
The best defense against this toxic environment is a strong leadership team. In fact, 45 percent of employees feel their managers have the biggest influence on their performance. When staff members or vendors trust and respect a company's management, they have a much easier time taking pride in their work. They also develop a sense of responsibility to the company and a duty to uphold its good name.
Blocking Bad Behavior.
Whether you're considering an addition to your own financial staff or contracting with a vendor, seek evidence of a strong moral compass. When dealing with vendors, you'll want to understand how their employees are incentivized and develop a feel for the firm's overall culture.
In your own organization, go beyond sharing a list of company values on a plastic card; incorporate these ideas into your company culture, and hold every team member accountable to the same ethical standards. Take measures to ensure new hires are aligned with your culture and committed to embodying your values.
To avoid costly mistakes when vetting potential in-house hires or external vendors, consider these four tips:
1. Get a second opinion.
You might know whether a candidate is a good cultural fit for your firm, but it's a good idea to bring in an expert to evaluate his or her technical skills. Unless you have experience in the financial realm, you likely won't know what to look for (or be able to detect potential warning signs). Have an in-house or external consultant provide a second opinion on any potential partner at every stage of the hiring process.
2. Engage references.
Instead of a routine phone call, send a detailed description of a job's responsibilities to the candidate's references. Request their opinions on how well-suited the candidate is to the role. If you're going to ask a candidate to oversee key performance indicators and budget forecasts, for example, seek insight into how accurate and proactive he or she was in past positions.
3. Test for problem-solving.
Essentially, take candidates for a test drive by asking them to spend an hour or two completing a practice project. If a candidate balks at the idea of tackling a minor assignment without compensation, it should tell you all you need to know about his or her commitment to your organization. The exercise will also provide you with insight into how he or she processes information, works under pressure, and compares to other members of your team.
4. Take it slowly.
Still not sure about a potential hire? Consider hiring the prospect on a consulting basis before you offer a full-time position. This setup allows both parties to get a feel for whether it's a match made in heaven (or a bad breakup waiting to happen). This doesn't need to be a long-term arrangement — after a week or two of working together, you'll know whether he or she is the right fit for your company.
While it's a good idea to do your homework when establishing a new relationship, how you lead is equally important. A company culture of eroding morals doesn't happen by accident — organizational leaders are often complicit because of how they set the tone as far as what is and isn't acceptable. In the case of Wells Fargo, company leaders seemingly fostered a culture that encouraged employees to cut corners whenever possible.
To truly embody organizational values, leaders must encourage trust and transparency in everything they do. That extends to major (and minor) corporate decisions, as well as rewarding performance. When leaders allow team members to take the easy way out, it sends a dangerous message that can lead to bad outcomes — right down to the bottom line.
Michael Burdick is the CEO of Paro, the outsourced finance and accounting department for growing businesses. Paro's purpose is to empower people to do what they love.