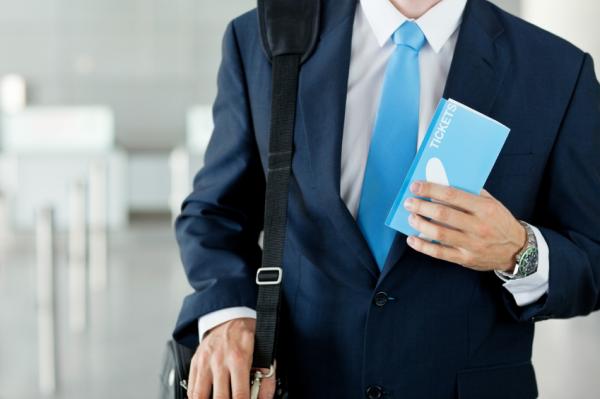 Are you new to the wonderful world of entrepreneurship? Are you ready to take on everything that comes your way? Are you looking forward to your first business trip?
As your business grows and you continue to travel, you'll find that this can be an enjoyable experience.
Planning your first business trip as an entrepreneur can be a challenge. There is something about being in charge of every aspect of your trip that can slow you down. Fortunately, when you follow a few basic tips, you can make informed decisions that put you on the right path.
1. Know Your Schedule.
When do you need to leave your home base? When can you return home? What will you be doing during your time away from the office?
You need to know your schedule inside and out, as this will help avoid a situation in which you make a costly mistake.
Tip: make the most of your trip by visiting more than one client or prospect. With this approach, you can save yourself a lot of time and money.
2. Use a To Do List.
Once you know the basics of your schedule, it's time to dig into the finer details of your trip.
Since you're sure to have a lot going on, you should rely on a to do app to keep yourself on track.
With a to do list by your side, it's easy to make all the right decisions in regards to what you should and shouldn't be doing (and when).
Even if you have a great memory, it can be difficult to stay on track when traveling. This is why you should rely on a to do list to guide your day from beginning to end.
3. Book the Right Hotel.
You have to make a variety of arrangements when traveling for business, but nothing is more important than the hotel you will be calling home.
To ensure that you make a sound decision, it's essential to compare all the hotels that an area has to offer. For instance, you can use Expedia to compare Hanoi hotels that appear to suit your budget and lodging preferences.
From reading reviews to comparing rates, technology has made it much easier to find and book the right hotel. Just make sure you leave yourself enough time to sift through all the information you are sure to come across.
4. Stay Within Your Budget.
Many people have no problem staying within budget when traveling for pleasure. In fact, they do whatever it takes to save as much money as possible.
But something funny happens when the same person hits the road for business. They often throw their budget out the window and spend recklessly. They find the best hotel restaurants, overspend on a luxury rental car, and party into the night.
There is no denying the fact that you will spend money when traveling for business. There is no way around this. As long as you know your budget and have the will power to spend within reason, you'll never have to concern yourself with buyer's remorse.
5. Leave Yourself Extra Time.
It's easy to get lost when visiting a new city. It's just as easy to get stuck in a traffic jam on your way to an important business meeting.
Since these things are likely to happen, no matter how hard you try, it's important that you always leave yourself extra time.
So, instead of leaving for that business meeting an hour early, give yourself 90 minutes. This may sound like overkill, but it goes a long way in removing some of the stress associated with traveling.
6. Review Your Trip.
Once your first business trip is in the past, it's time to review what went right and what went wrong. This may not be the most exciting part of your day, but it's something that will allow you to travel in a more efficient manner in the future. Here are some of the many questions you can address:
Were you happy with your mode of transportation?
Did you make a good choice in regards to your hotel?
Is there anything you would have done differently?
How much money did you spend, and did you stay within your budget?
What is the worst thing that happened on your trip, and how could it have been avoided?
What changes can you make on your next trip to achieve a higher level of success?
These are the types of questions you should answer as you review your trip. Maybe you find that you did almost everything right. Or maybe you find that you made entirely too many mistakes. Either way, it's good to know where things stand.
Conclusion.
So, there you have it. As you plan your first business trip as an entrepreneur, there are some basic steps you can take to ease your mind.
If you follow these tips, among any others that will keep you on track, you will soon realize that everything is coming together.
Did you recently take your first business trip as an entrepreneur? What did you do right during the planning stage? What did you do wrong? Share your personal thoughts and experiences in the comment section below. By sharing feedback, you can help other entrepreneurs travel in a more efficient and effective manner in the future.