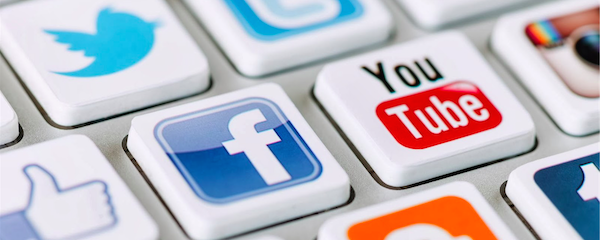 by Juned Ghanchi, CEO of IndianAppDevelopers
If you have not landed on Earth from a faraway planet, you must be aware of the potential of social media already. People these days dig their Facebook walls practically for anything including news, product reviews, socializing with friends and relations, watching an interesting video, gaming, travel guides, publicity and campaigns, community building and much more. People resort to Twitter to reach the wider audience with trending small byte size tweets. Other channels also enjoy unparalleled traction with their niche focus and audience.
With social media playing such robust presence for everything in our life, it plays now a leading role in digital marketing and promotions. When it comes to marketing your new app cannot do without social media. The question is how to use social media more effectively?
Let us discuss here some time-tested ways to use social media to promote your app:
1. Choose your channels.
With a multitude of social platforms at your disposal, you need to be selective. Facebook is the common platform targeted by the vast majority of businesses including of course app development companies. From initiating the first wave of traction and engagement to reaching to the target influencers of your niche, from initiating conversation with your audience to running promotional campaigns and adverts, from building a niche community to posting valuable contents with deep links for your app, Facebook stands as an invaluable platform to promote an app.
Twitter comes as equally important as it allows posting short byte sized posts from time to time and has immense importance in respect of updating the audience is concerned. Twitter account of a business works much like a mouthpiece and by carefully following trending hashtags in related niches it can deliver an app more visibility.
Apart from the above two, choosing rest of the channels depend largely on the type of app and target audience. If you have an app built specifically for the business audience, a LinkedIn account is an invaluable choice. Similarly, if your audience is predominantly women, you cannot do away with Pinterest. If you have an app in which visual contents enjoy a high degree of importance, having a solid presence on both Pinterest and Instagram will be helpful. If your audience is predominantly male, Google+ should be the invariable choice since this social channel has the highest male engagement.
2. A strong pre-launch campaign.
These days, marketing is more about hitting the market early than jumping on the bandwagon of marketing campaigns gushingly at the time of the launch. It is truer in the case of mobile apps which is increasingly becoming a tough market with a lot of competitive players vying for visibility and discoverability. While most mobile apps just do not make enough to sustain themselves as a business, a pre-launch campaign long before the actual app is out in the marketplace seems invaluable. Here we provide some valuable tips to use social media for a strong pre-launch campaign:
Way before the launch event publishes a trailer of your new app with links to connect your app page on the App Store or Play Store.
Launch social media adverts for your target audience for a limited period.
Engage with your target audience frequently with relevant comments, sharing, and posts from time to time.
Approach the industry influencers and niche people from your industry to invite them to comment on your app and give valuable suggestions.
3. Reach out to influencers, related niche blogs, and publications.
If making your target audience hear about your app is your objective, this is best achieved by reaching out to relevant industry blogs and publications and gain more audience and traction through subsequent sharing by them. Just because social media influencers can influence a lot of people among your target audience, reaching influencers plays such an important role. Here we describe the rules of reaching out to the social media influencers.
First of all, maintain your address short, simple and direct. Since these valuable people are often approached by too many apps like yours, you need to tell them directly what you are up to.
Secondly, when approaching them always load your content with shareable links including pre-populated Twitter links and a link for the background information about the app.
You should target only influencers who enjoys a huge following across all major channels including Twitter, YouTube, Facebook, Snapchat, LinkedIn, etc.
Again, target influencers that appeal to the same people to whom you're selling your app. In most times they will only take interest if you share their apps as well.
If you can afford you can pay some influencers for sharing your app but before doing that you must conduct a thorough research about their credibility and the results they achieved for other app developers or publishers.
4. Maintain a personal and engaging voice.
These days we are practically overwhelmed by well-pitched marketing contents. Every social channel and website offer a staggering volume of contents that are openly impersonal and professional in tone. The typical adverts and marketing contents lack the humane passion and engaging tone so common in personal communication. This is why such contents often fail to achieve considerable traction and engagement.
On the other hand, if the developers when pitching their app to the larger audience can maintain a personal tone, they are likely to get more engagement from their social followers and audience in general. Social media is a place to connect individuals rather than automated machines and so, insist on creating contents that address the individual concerns, thought process, apathy, and preferences in a more humanly manner. This is why what formal marketing fails to achieve can easily be made possible by informal conversations with the app publishers if done passionately and for a long period of time.
5. Offer a mixed bag of content.
With the mobile usage dominating the user accessibility, the attention span of the audience is fast decreasing. Most users these days prefer only quickly scannable byte sized contents simply because such contents help them quickly read it. Moreover, simply the portable and movable character of mobile interface demands contents to be more visual.
Now when everybody in the social space is using images and videos more than ever, you need to have a content strategy that clearly incorporates the advantages of various types of contents. Instead of sticking to only legible text or high quality images or short and engaging video contents, you should boast off a variety of contents including posters, images, slideshows, illustrations, GIFs, etc. With mixed bag contents, you can appear more creative and engaging to your audience.
6. To conclude.
Are these all we need to say about your social media strategy to promote your app? No, there are practically too many of them that require equal attention. In the span of this post, we only tried to focus on the important aspects that most app publishers miss out or simply underplay.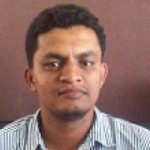 Juned Ghanchi is CEO of IndianAppDevelopers, a leading mobile app development company in India. He specializes in developing and implementing programs which drive leads and increase revenue for the company. He is passionate about writing on different topics that help startups and small businesses.