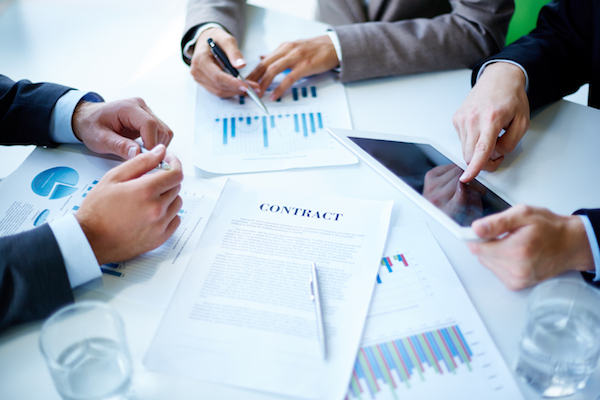 by Richard Gertler, managing partner of Gertler Law Group, LLC
Under most anti-retaliation laws related to whistleblowing, employees must prove that an employer took "adverse action" against them in order to mount a successful legal claim.
Courts have offered differing opinions on what qualifies as an adverse employment action. In most cases, though, taking an action that results in a financial loss to a worker may put you on thin ice.
What do you need to know about adverse actions to protect your young startup from complaints of unfair retaliation?
What Are Adverse Actions?
Adverse actions are serious steps that can negatively impact an employee's livelihood and career. Such actions can be taken by a CEO or company president, an individual supervisor or a human resources department. To be classified as an adverse action, an act occurs after an individual has reported allegations of wrongdoing or otherwise cooperated in a whistleblower investigation.
Examples of adverse actions include refusal of promotions, demotions or cuts in pay, intimidating behavior from supervisors or encouragement to co-workers to act intimidatingly, negative performance reviews, and other disciplinary actions.
Not all so-called adverse actions constitute illegal retaliation under the law. Only adverse actions that were taken specifically because the individual in question was participating in a whistleblower case qualify as retaliation.
In general, employees do not have the basis for a legal claim for whistleblower retaliation unless the alleged adverse actions taken against them are of material nature. In legal parlance, "material" means that in a similar situation, a reasonable individual would not go forward with whistleblowing activity out of fear of the resulting retaliation.
Under Title VII of the Civil Rights Act of 1964, employers are prohibited from engaging in retaliation against employees who speak out or take action against discrimination in the workplace. The law, however, does not specify the types of adverse actions that can form the basis for legal action.
Appeals courts have used three different standards to determine whether adverse actions are subject to legal recourse.
Actions that represent a "materially adverse" alteration to the terms of employment.
Actions that are "reasonably likely to deter" a plaintiff from participating in protected whistleblowing activity.
Actions that represent an "ultimate employment decision."
Distinctions Between Justified and Adverse Actions.
Adverse actions can include firing, demotion, reduced pay, suspension and similar penalties. However, under some statutes, courts may find that other types of mistreatment in the workplace qualify as adverse actions. For example, altering the findings of a performance review or threatening disciplinary action could serve to dissuade a worker from speaking or acting against perceived wrongdoing.
Generally, any action that costs an employee money is judged to be an adverse rather than justified action. In many cases, formal discipline also may be accepted as an adverse action, although courts have not been consistent in ruling on actions that do not clearly reduce a worker's compensation.
How Can You Avoid Adverse Actions?
To shield your young startup business from liability, it's important to avoid any discriminatory practices that might lead to whistleblowing and to potentially retaliatory actions by your supervisors.
If you don't already have an anti-discrimination policy in place, consider working with a business law attorney who can help you create a policy and procedures manual customized to your specific industry and workplace. Get input from supervisors and other employees before finalizing the policy.
Once your anti-discrimination policy is in place, provide training for all managers and employees to ensure that everyone fully understands your policy and the consequences of failing to follow it. Have every supervisor and employee sign a form stating that they have read and understood your policy.
In addition, implement policies for anonymous or protected reporting of any allegations of discrimination or harassment. Ensure that all supervisors understand that there are to be no negative repercussions for reporting perceived discrimination in the workplace.
By implementing policies that discourage workplace discrimination — and resulting adverse actions against whistleblowers — you take an important step to protect your business.
Richard Gertler is the managing partner of Gertler Law Group, LLC, a business and bankruptcy law firm in East Meadow NY.