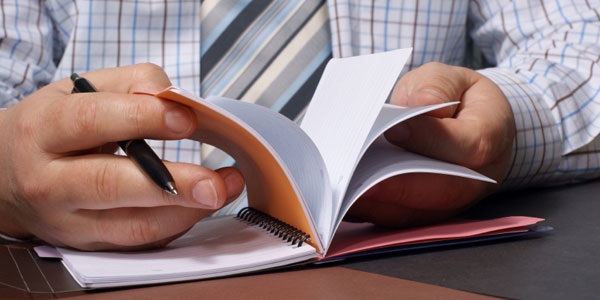 We all have heard of the idiom – 'Good things come in small packages'. This phrase goes very well with the booklets which are a very handy piece of design A booklet is smaller than a book in size as well as volume and has usually between four to forty pages.
You must have come across many printed booklets in your everyday life like a retail booklet at a shop, sample booklet by a designer, an instructions manual or a mini brochure. A booklet can be useful in numerous ways. The various types of booklet are:
Newsletter.
Companies have started using a booklet as a newsletter where the customers get to know about the company, what is happening in it and any new amendments or policies. It is a great way to instill trust in the customers and form a stronger bond.
Recipe booklets.
Such booklets contain recipes in short yet descriptive version. These are usually designed by chefs, companies selling cookery items or ingredients.
Instruction Manual.
It also known as owner's manual. It contains important information about a product like how to assemble it, dismantle it, installation process, safety instructions, warranties and guaranties.
Portfolios.
Companies that are into creative work such as photography, interior designing or those who make tailored products need a portfolio booklet to showcase their art and proficiency to probable clients. The clients get a fair idea about the kind and style of work the company is into.
Reference Guide.
It is just like an instruction manual but a shorter form of that and contains the most essential information like key features, dos and don'ts etc.
Brochure booklet.
A brochure booklet contains description, information and pictures about a product.
In the times of fierce competition, even the booklets need to be good in design as well as content. In fact, they need to be bound properly so that they are user friendly and durable. There are different types of binding options available these days:
Saddle Stitched.
It is the most commonly used binding. It involves folding sheets that are assembled together one inside the other and then stapling through the fold line. It is a center binding and lets the booklet to open flat at the center.
Coil/Spiral Binding.
It is similar to saddle stitching but it requires making holes along the left corner of its pages and putting a metal or plastic wire through the holes.
Perfect Binding.
Instead of stapling or coiling, in this method the pages are pasted at the spine and the other three sides of the booklet are cropped to create a perfect look.
These booklets are even available in different sizes so that companies can choose as per their requirements. Furthermore, the sizes of booklet will also depend on the type of binding. The various sizes of booklet printing are:
Small booklets: Mostly the size of booklets is 5.5 x 8.5 and 8.5 x 11. It is ideal for instruction manuals, reports and brochures
Large booklets: If a company needs more space for visuals and information, large booklets are required. The ideal size of such booklets is 12×12.
Custom size: You can also get the booklet's size customized as per your need.
Booklets have become a valuable medium for businesses to prove their capabilities. Make use of online printing services to get them printed. It is always better to create a unique booklet with perfect size and binding that can help the company to shine out.